Zakynthos: Greece's greenest island
Floating on the turquoise waters of the Ionian sea, Zakynthos is a tale of two halves. The south of the island may be well known for its nightlife and holiday resorts, but venture north and you'll be blown away by breathtaking landscapes, white-sand beaches, vast pine forests and the warmest hospitality on the Greek islands.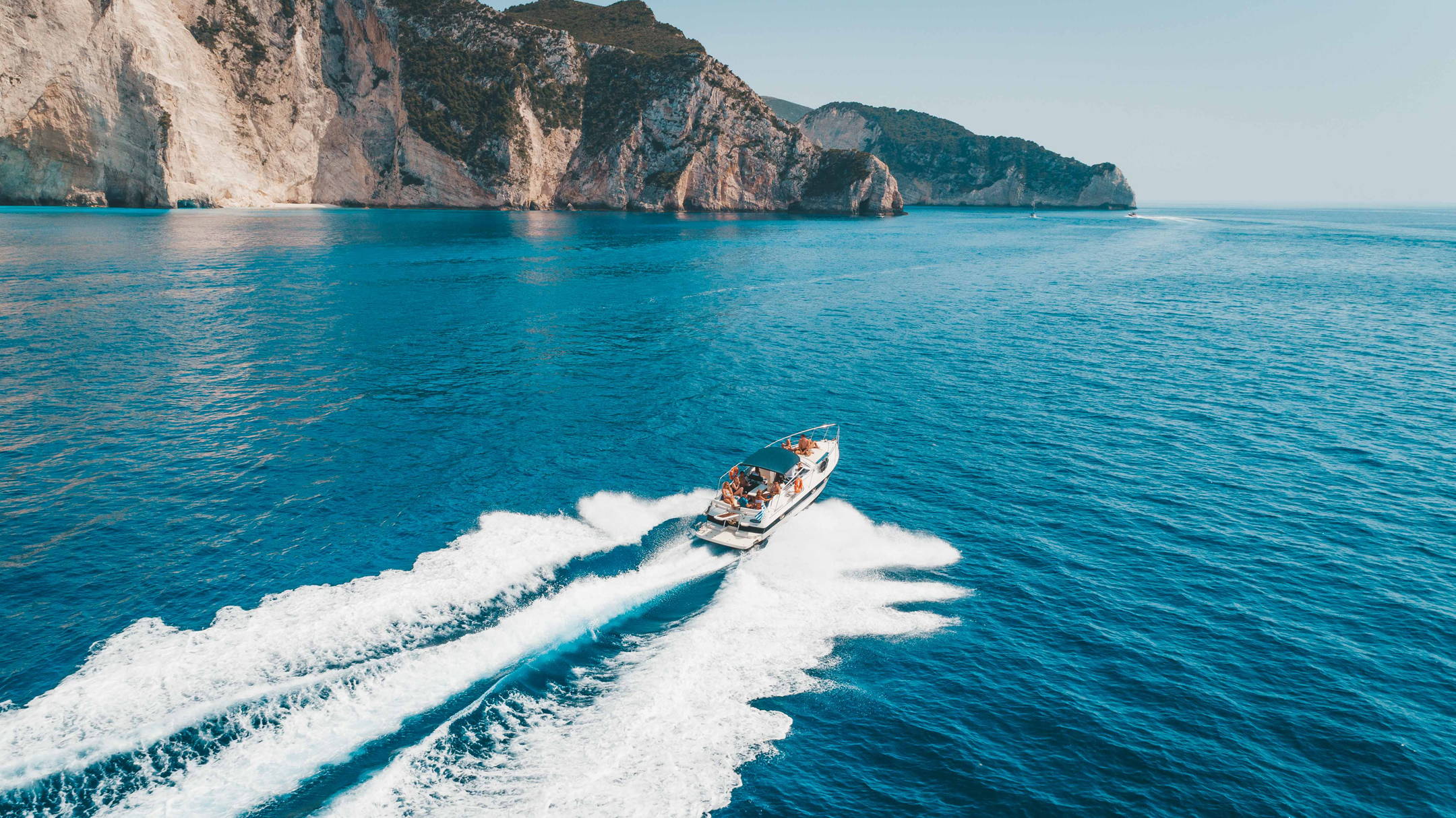 Our top 6
ABSOLUTE
must do's
#1. Sail away on the stunning stretch of coastline.
Navagio beach is one of the most Instagrammed spots in Europe, but just a hop, skip & a jump around to the next bay, you'll find spots like this. Just as instagrammable, FAR less tourists.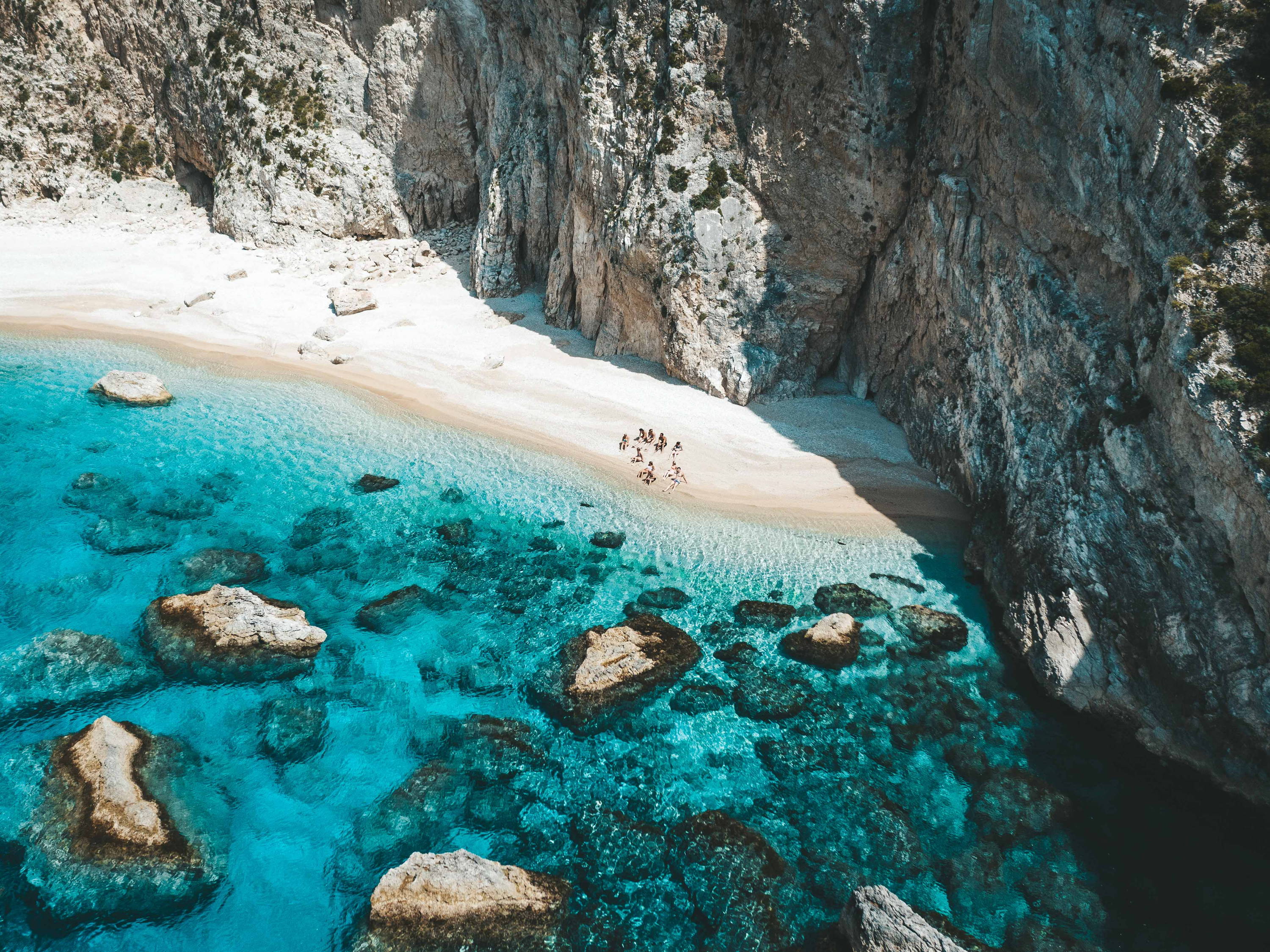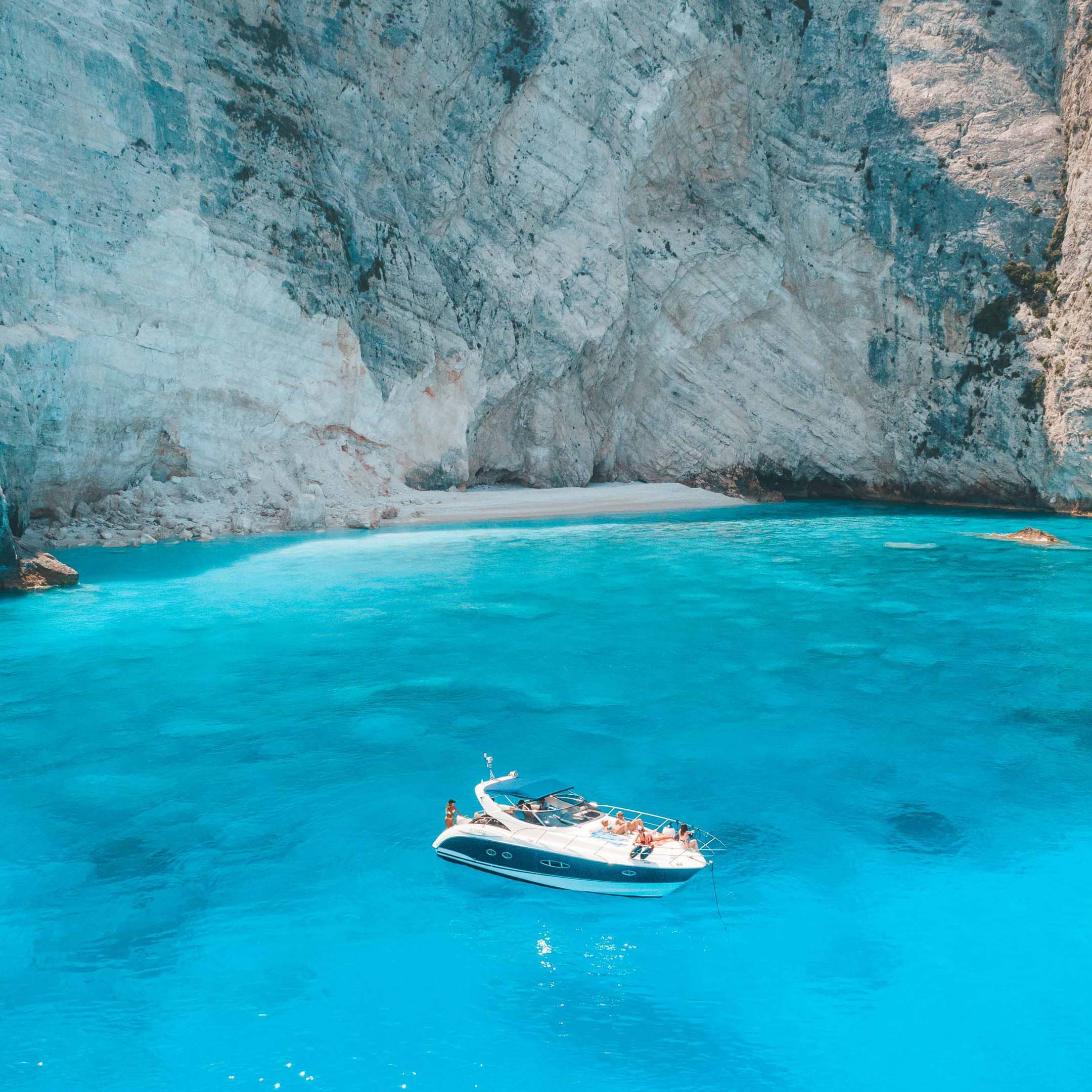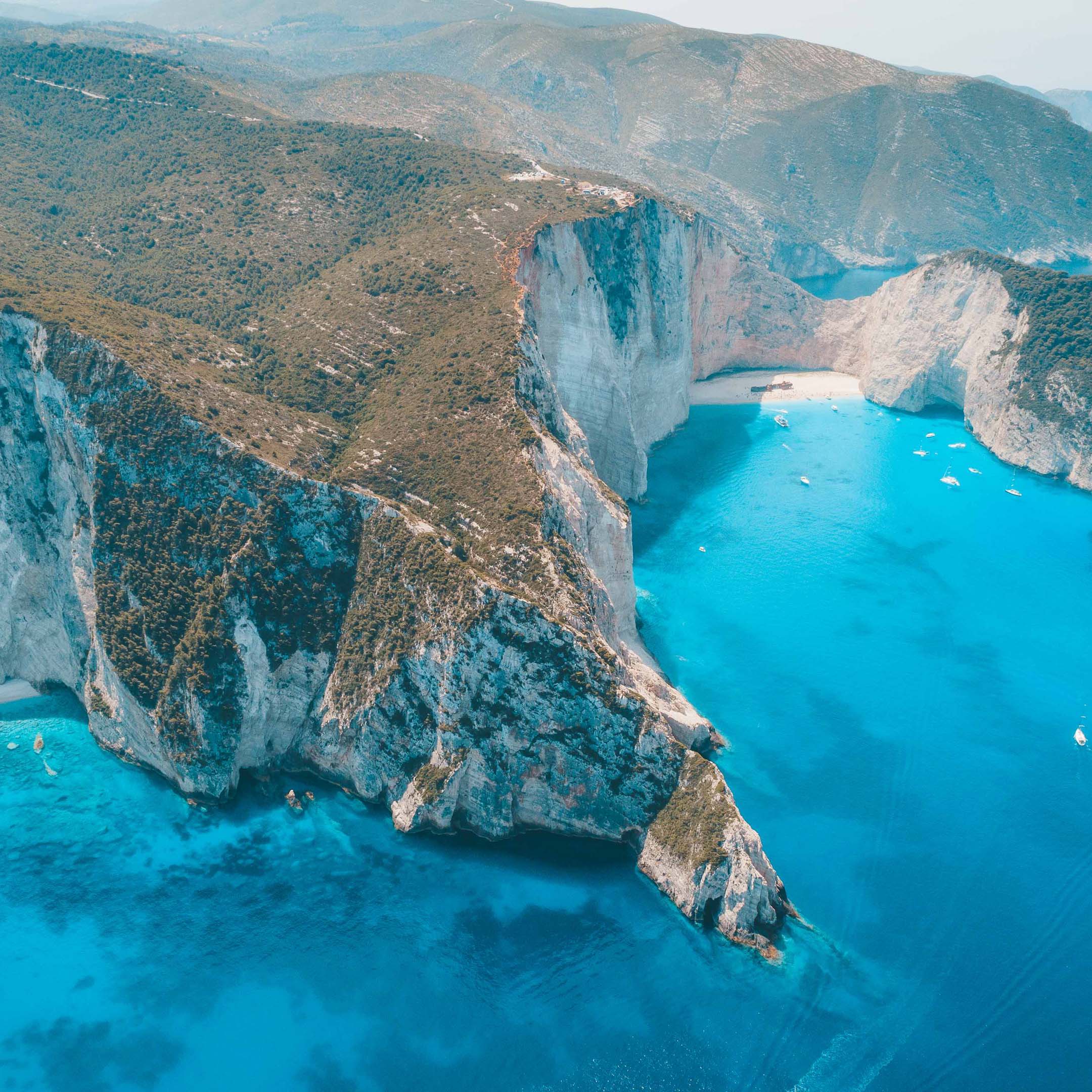 #2. Explore the Blue Caves.
Sail or swim into these magical natural wonders where the sunlight bounces off the water and reflects onto the limestone walls. Just keep everything crossed that it isn't your Captain's first time navigating his/her way through the caves...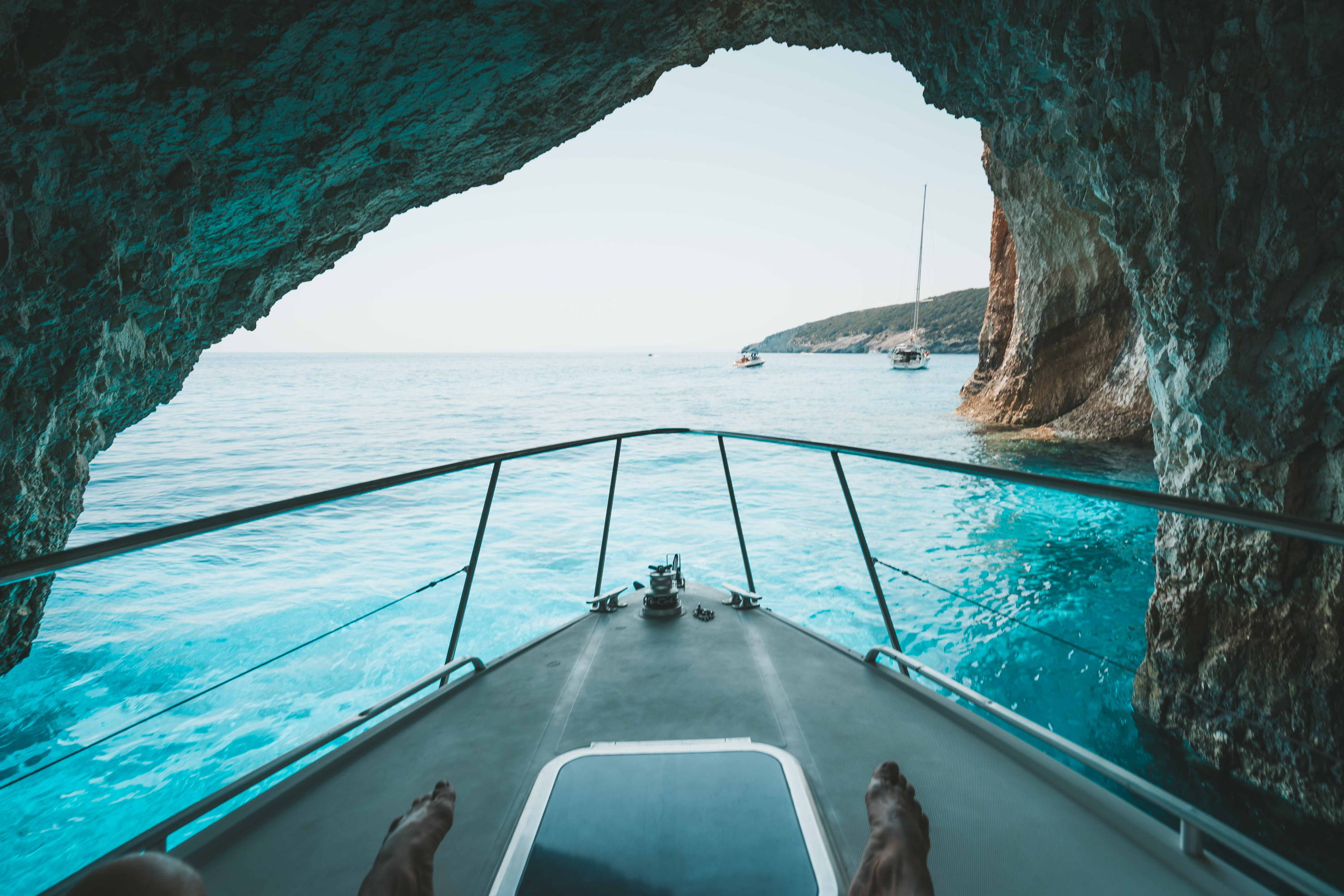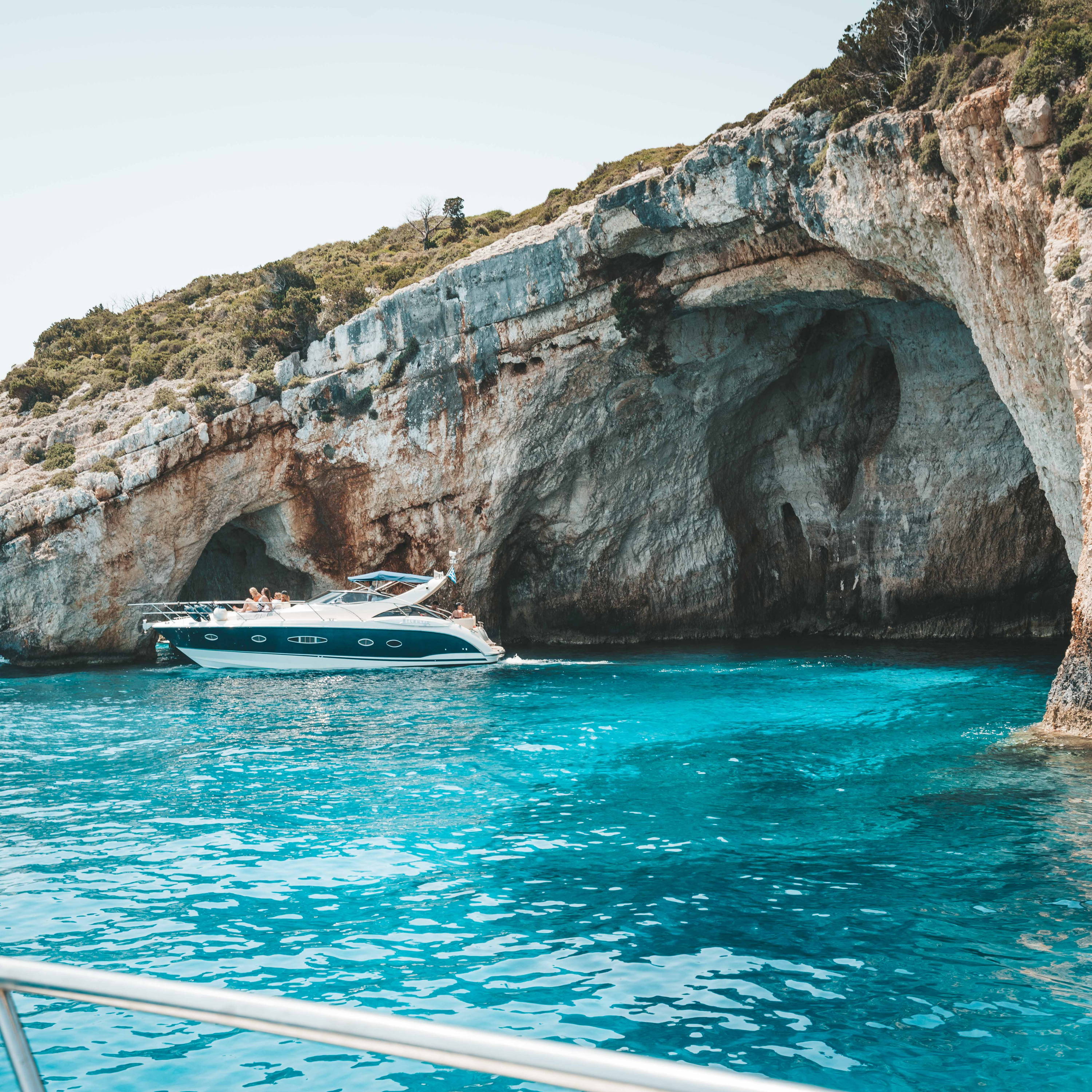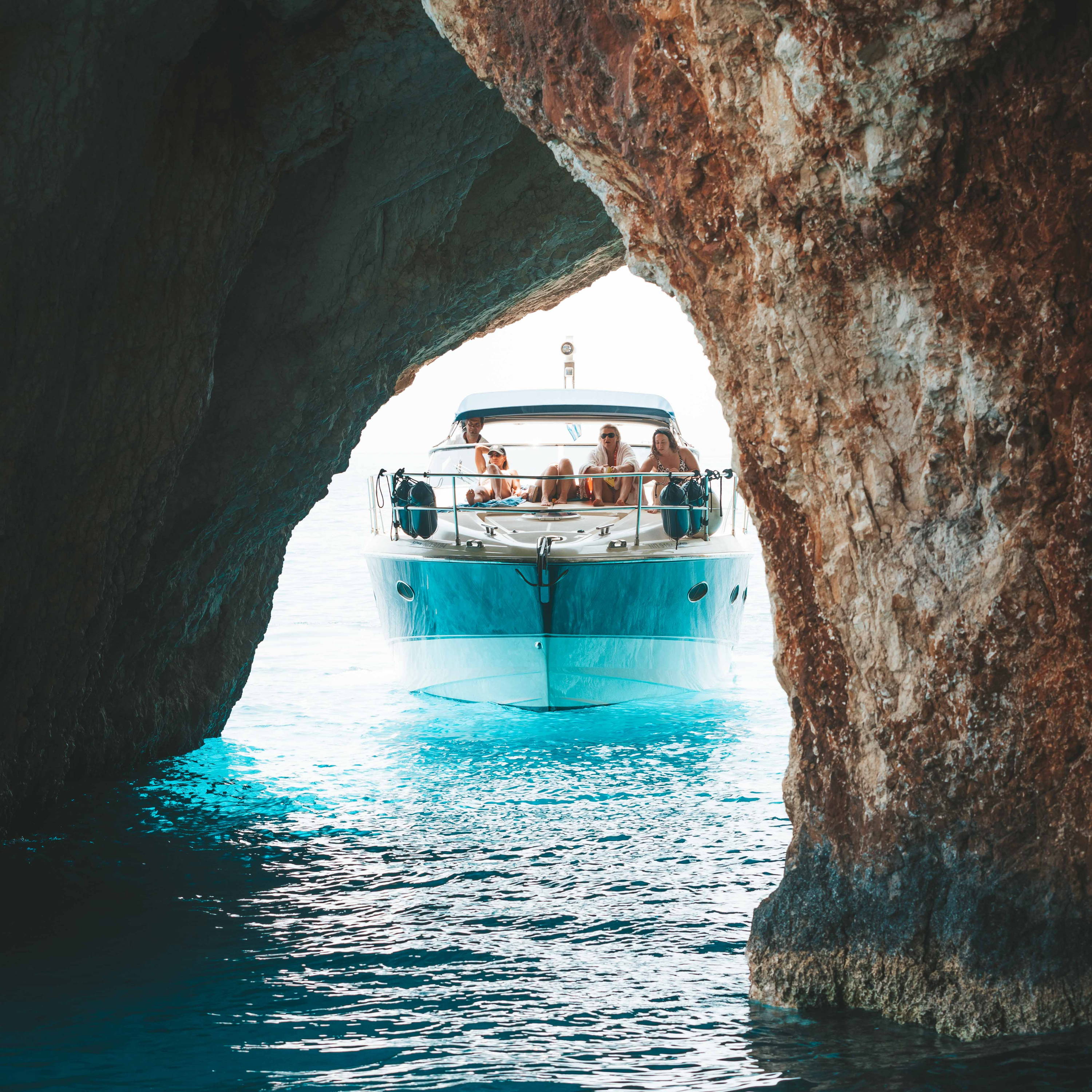 #3. Walk through olive groves and explore ancient ruins.
Hike through the shady pine forest, with the sunlight falling through the trees. Stumble upon ancient monastery ruins against the most mind-blowing backdrop of the big blue.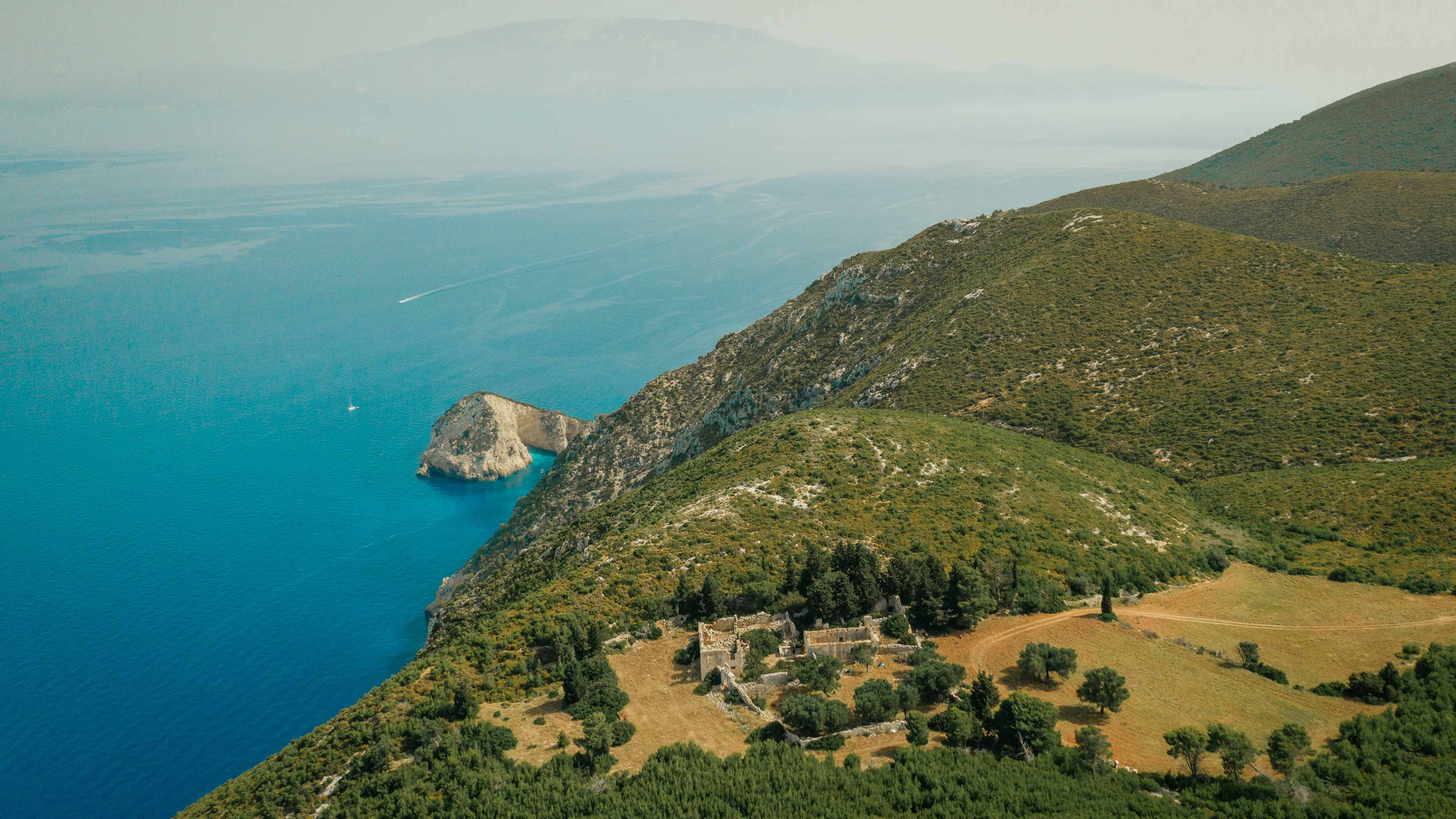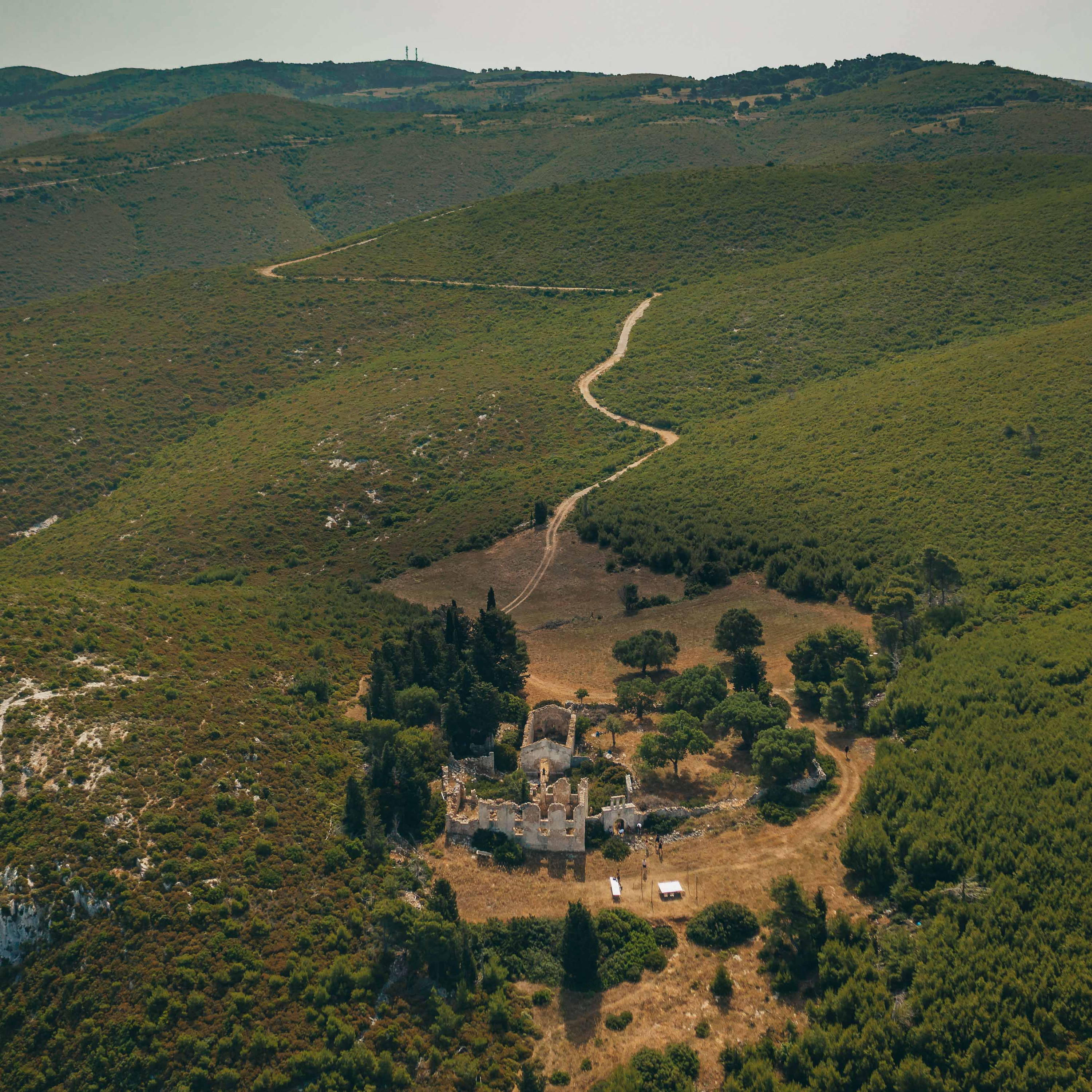 #4. View the Shipwreck in all her glory.
Although Shipwreck beach can be accessed by boat, its beauty is best appreciated from the viewing platform on the cliffs above. Soak it all in, you might never witness so much blue for the rest of your days.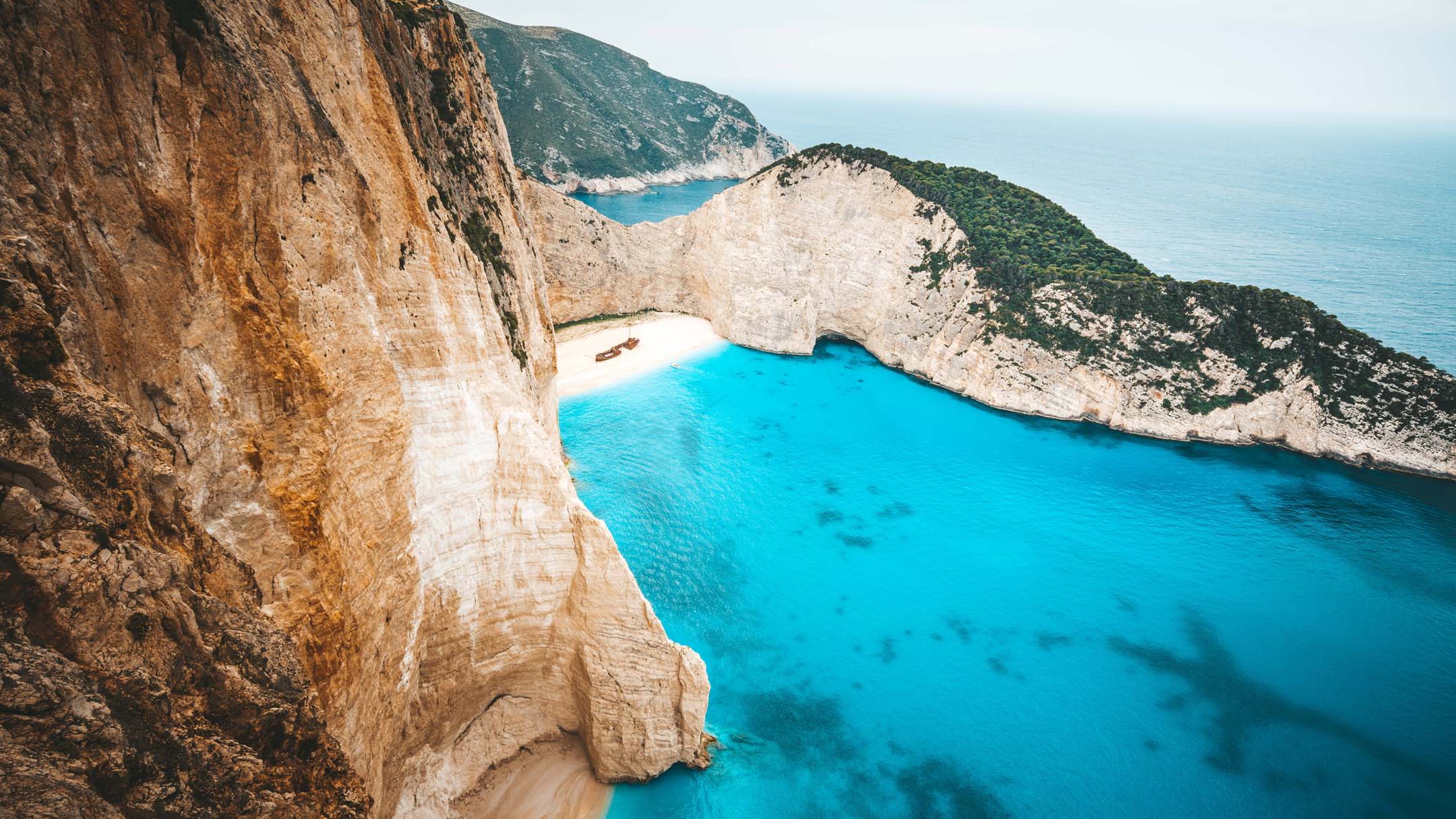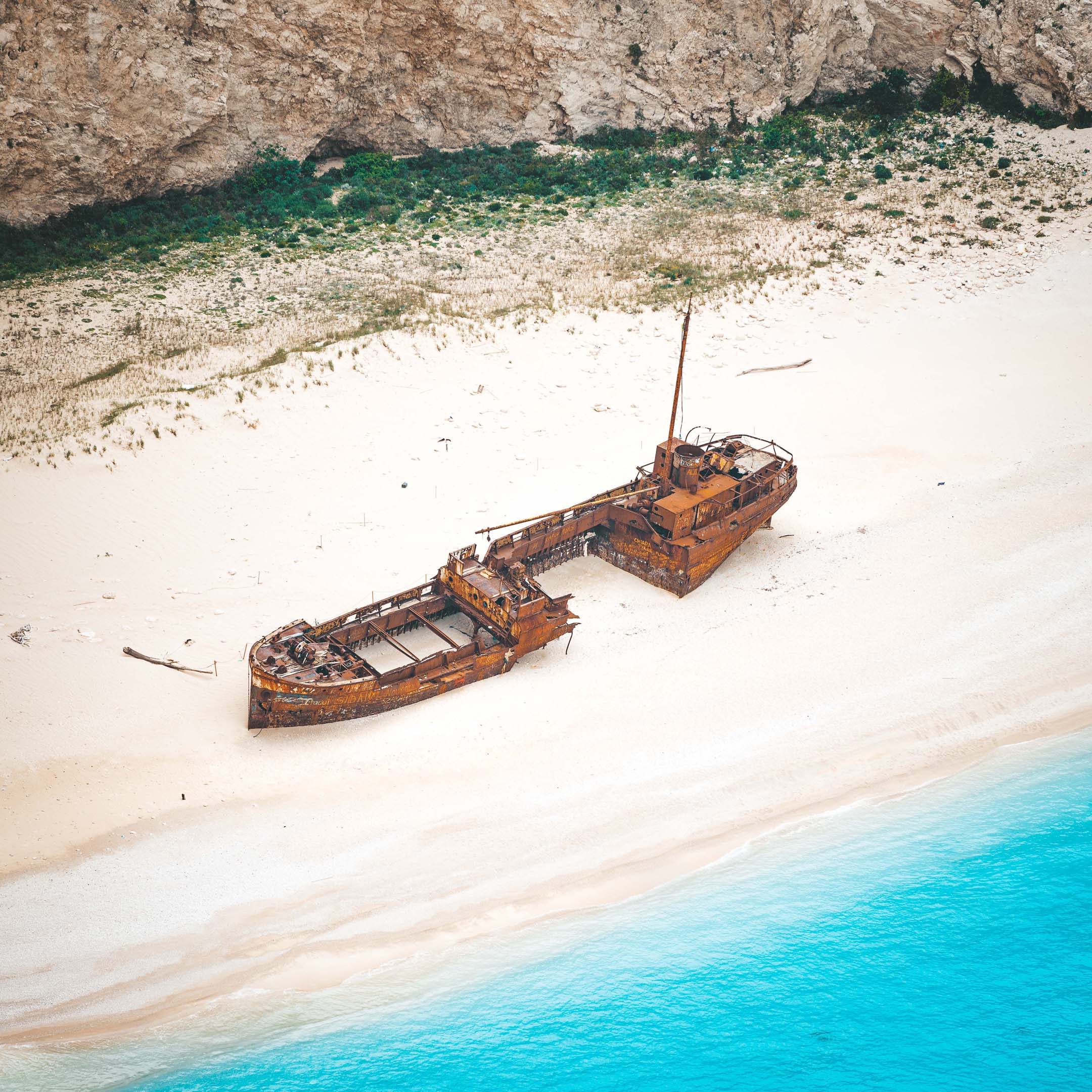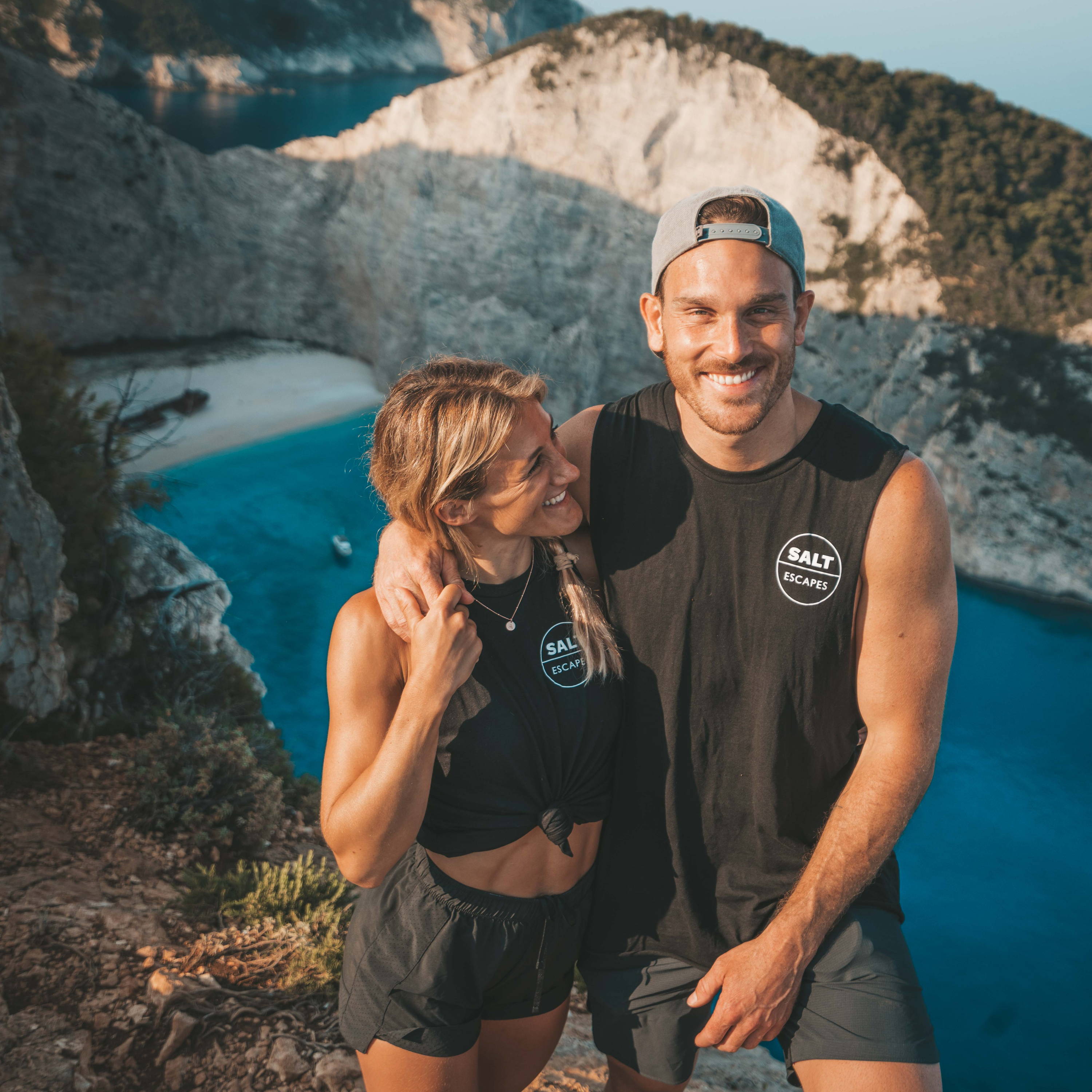 #5. Wander around the harbour at Port Nikolaos.
Tucked away in the North of the island, this tranquil beach town is well off the tourist trail, but well worth a visit. It's sheltered bay has pristine water, a quiet beach, and traditional family-run tavernas right next to the sea.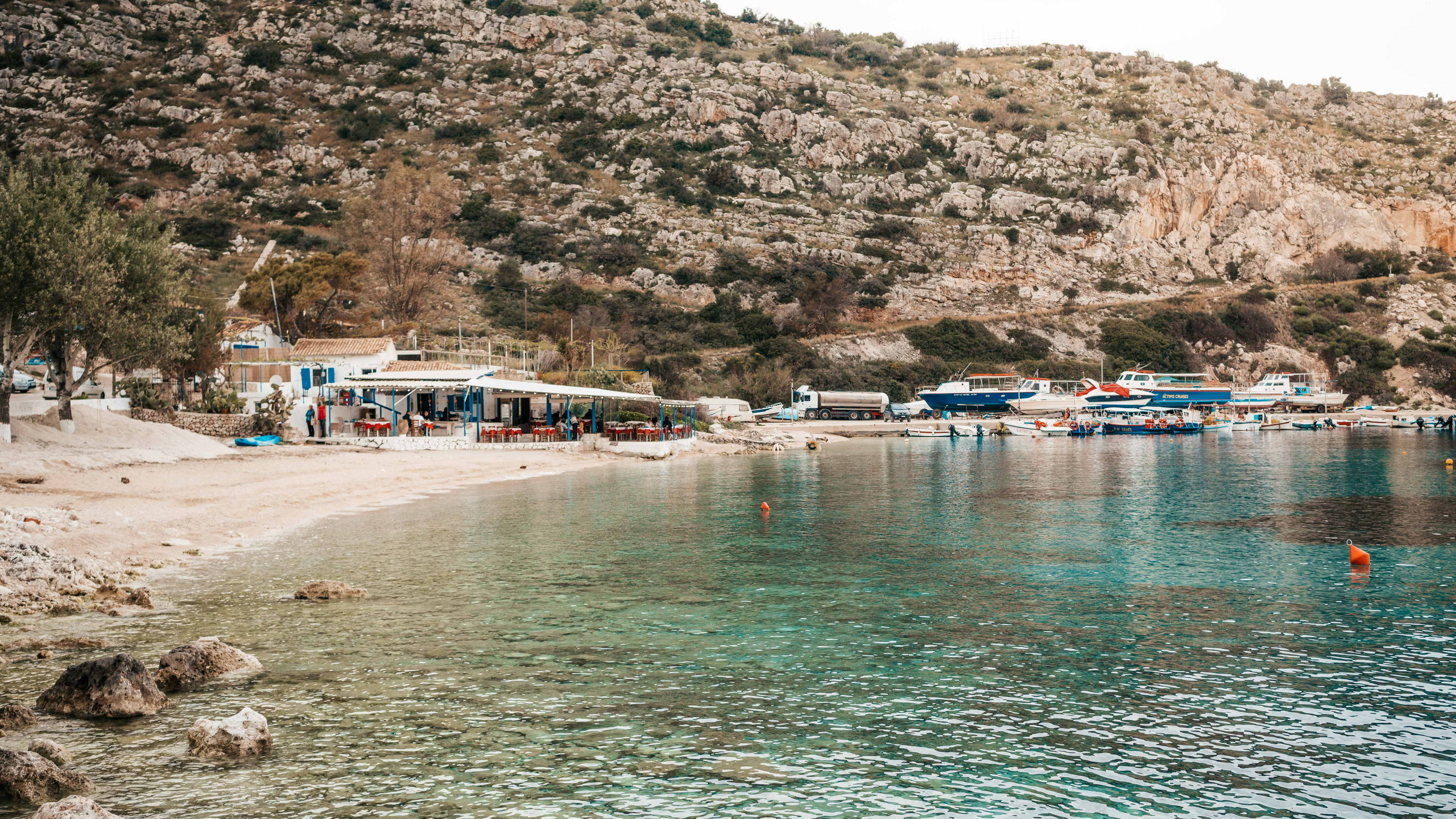 #6. Soak up the sunset from our Salt villa.
It's almost as if Mother Natures best show was designed to be viewed from our Zakynthos villa. Watch the sun go down on another magical day right in the centre of where the cliffs fall from the sky into the sea. We don't know where you've seen your favourite sunsets, but trust us, this one will be right up there.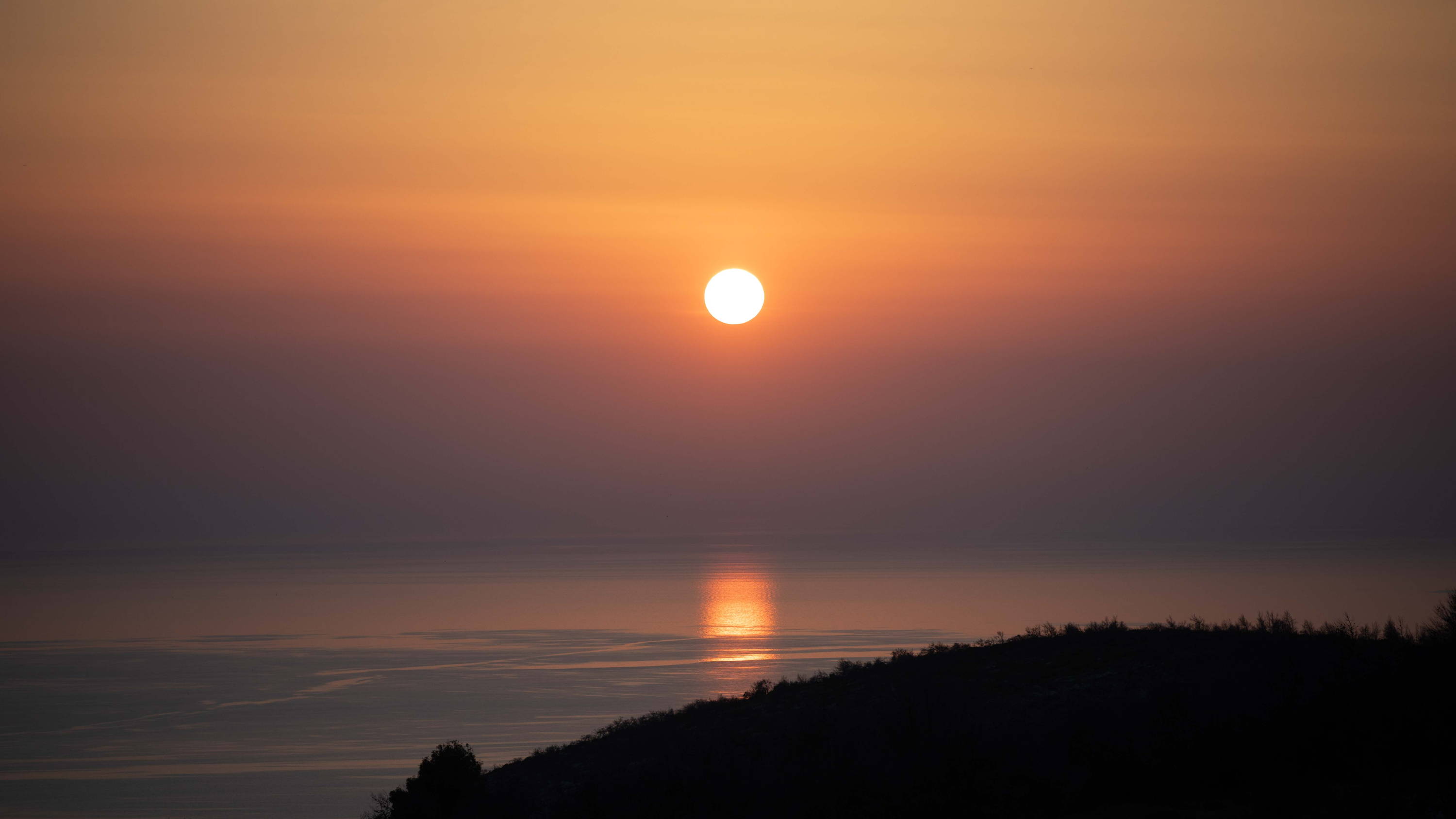 ---