If you're the adventurous type, ready to hike waterfalls, explore jungle, surf and watch magical sunsets, then our Costa Rica Escape is for you.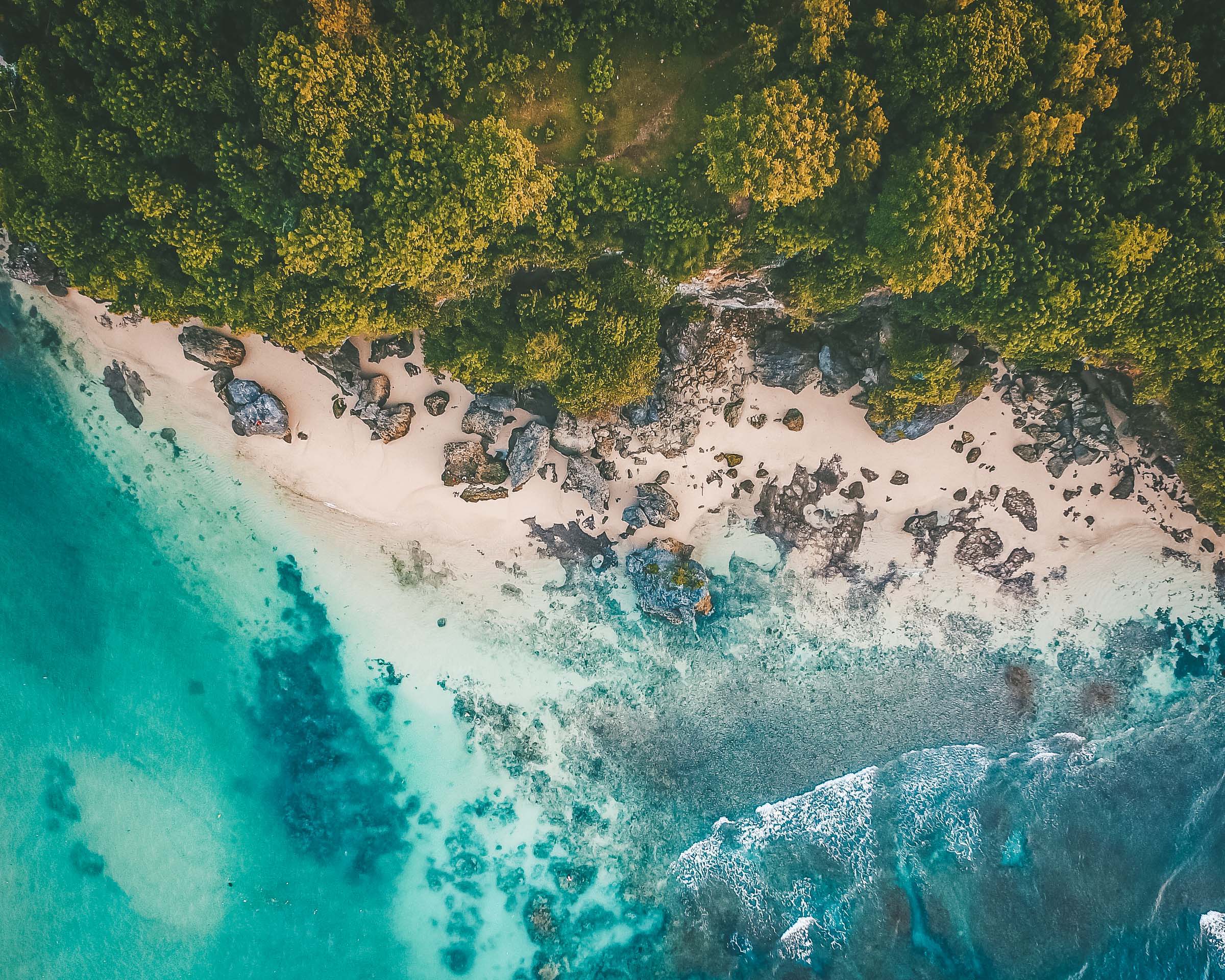 Boat trip on luxury private yacht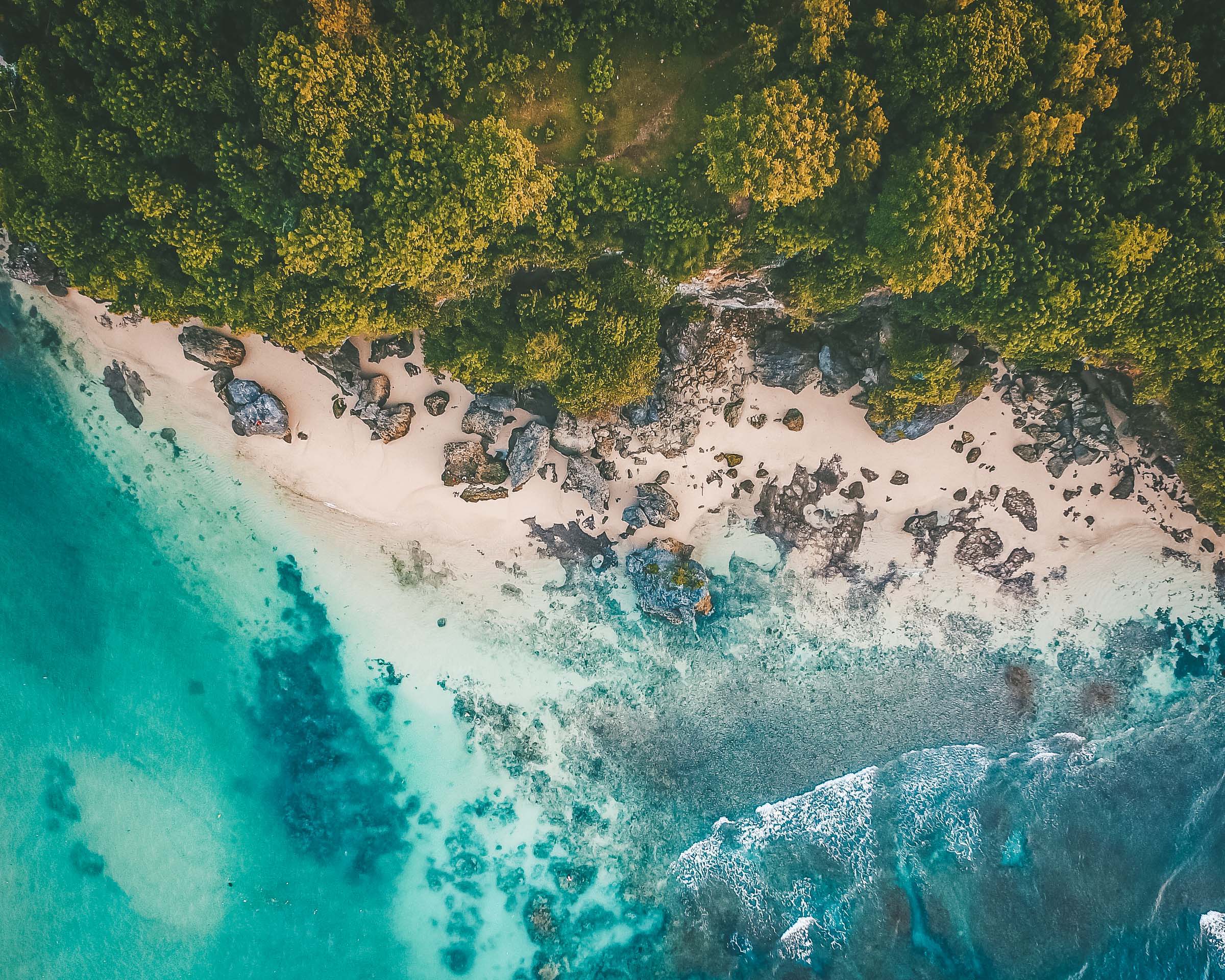 A six night Escape to the Guanacaste province of Costa Rica where we'll be staying in two luxury beachfront villas overlooking the beautiful golden sands of Playa Langosta.
Just outside the town of Tamarindo, we'll be located on the north-western Pacific coast, which is an area known for its incredible surf, year-round warm weather, and endless adventure and outdoor activities.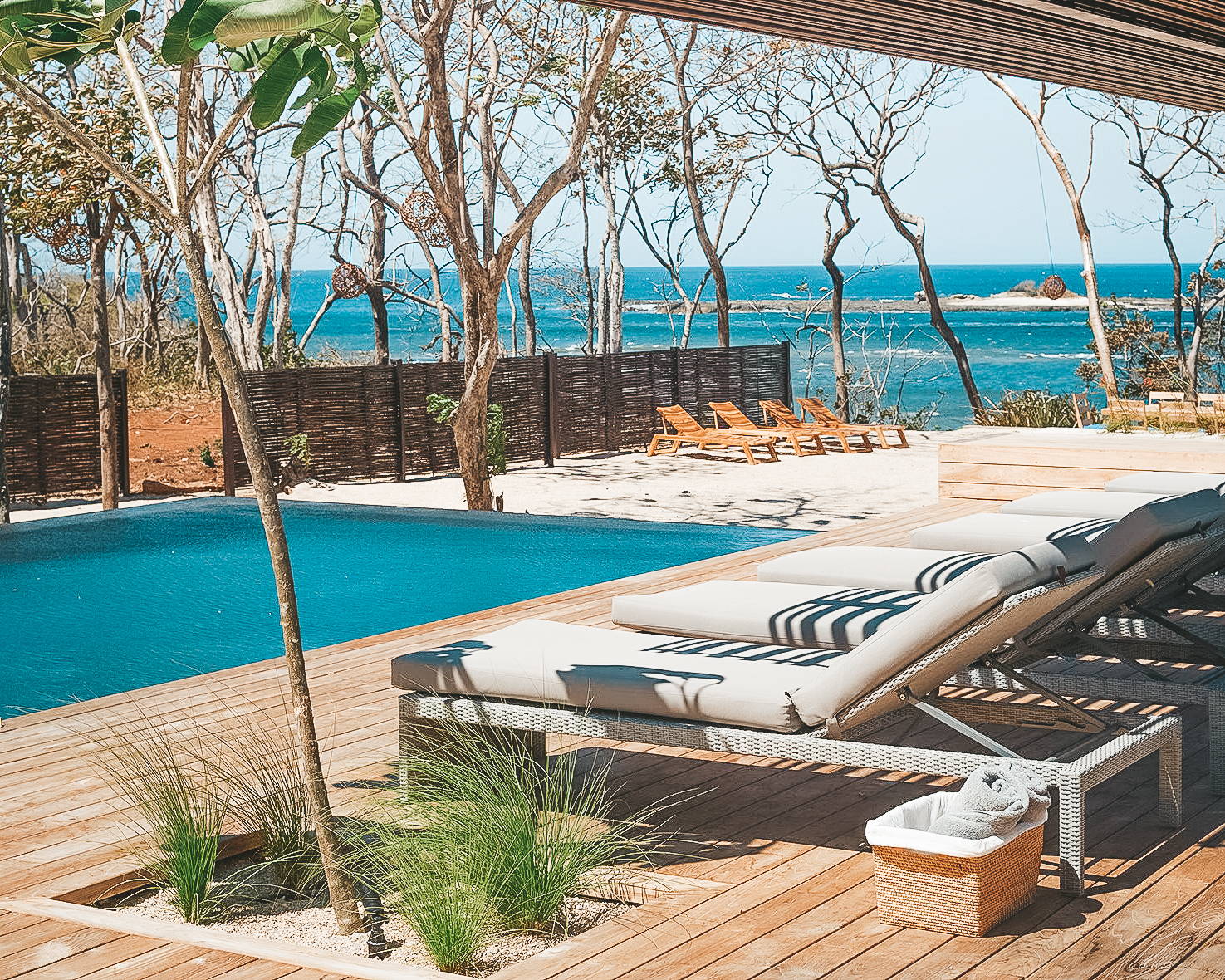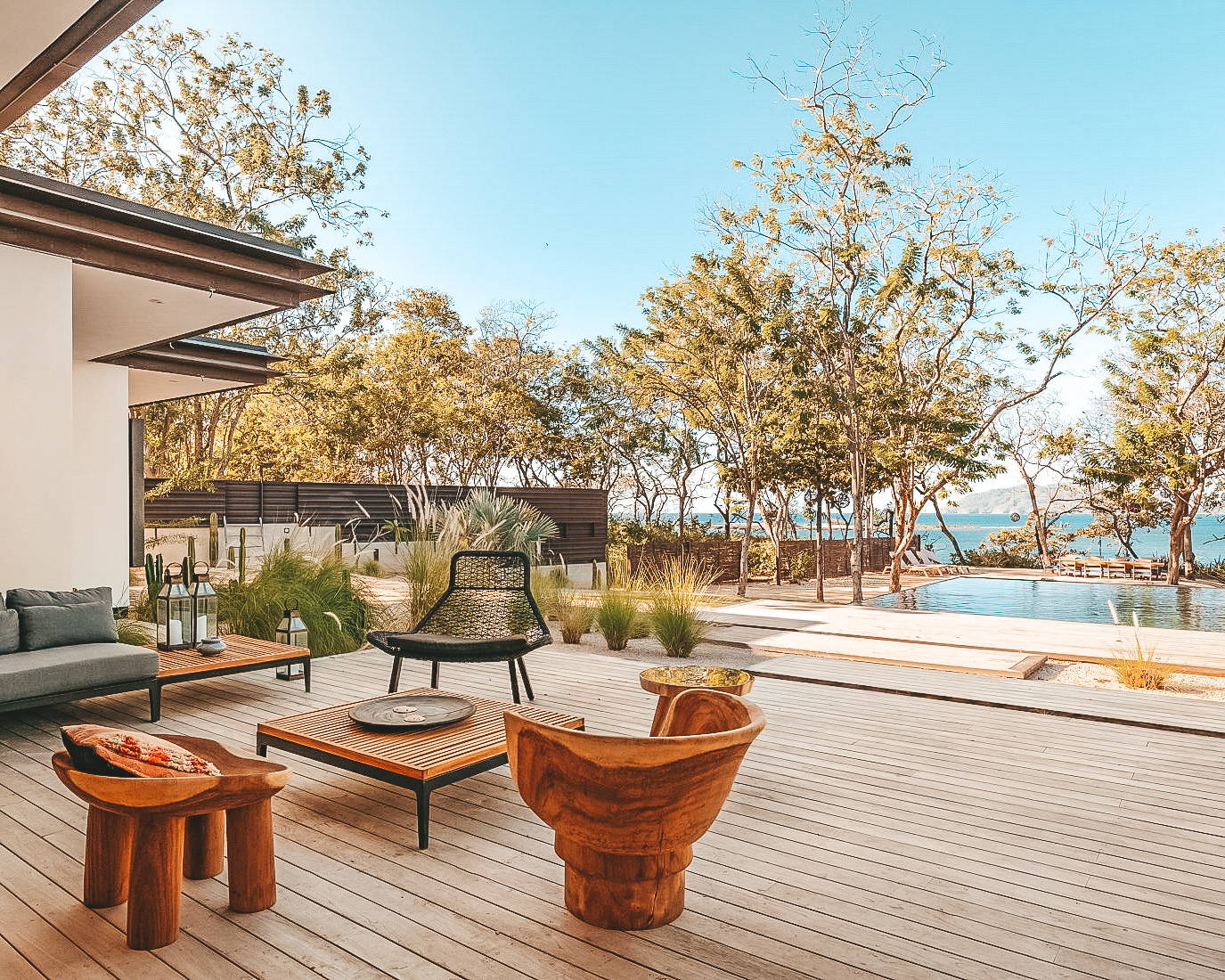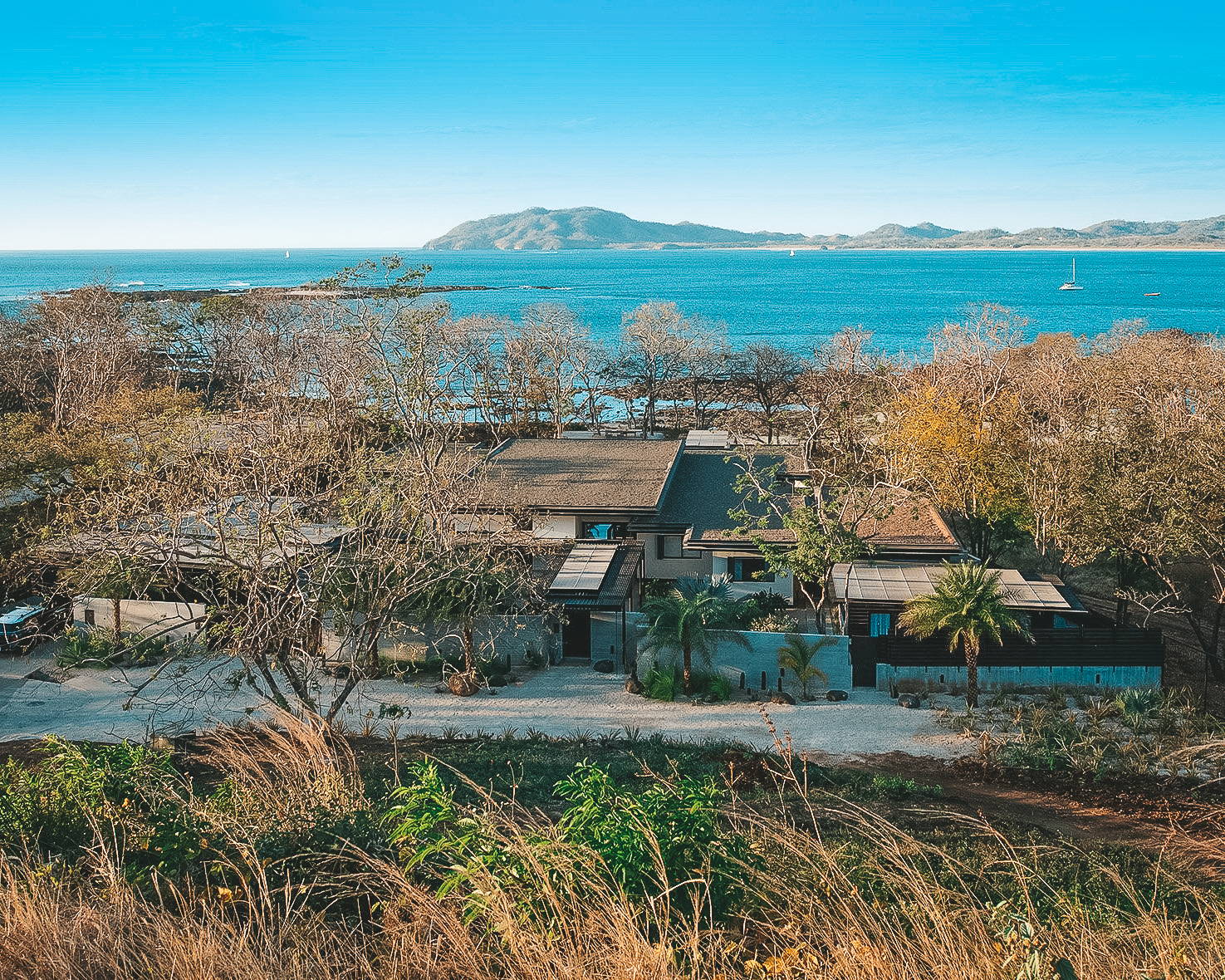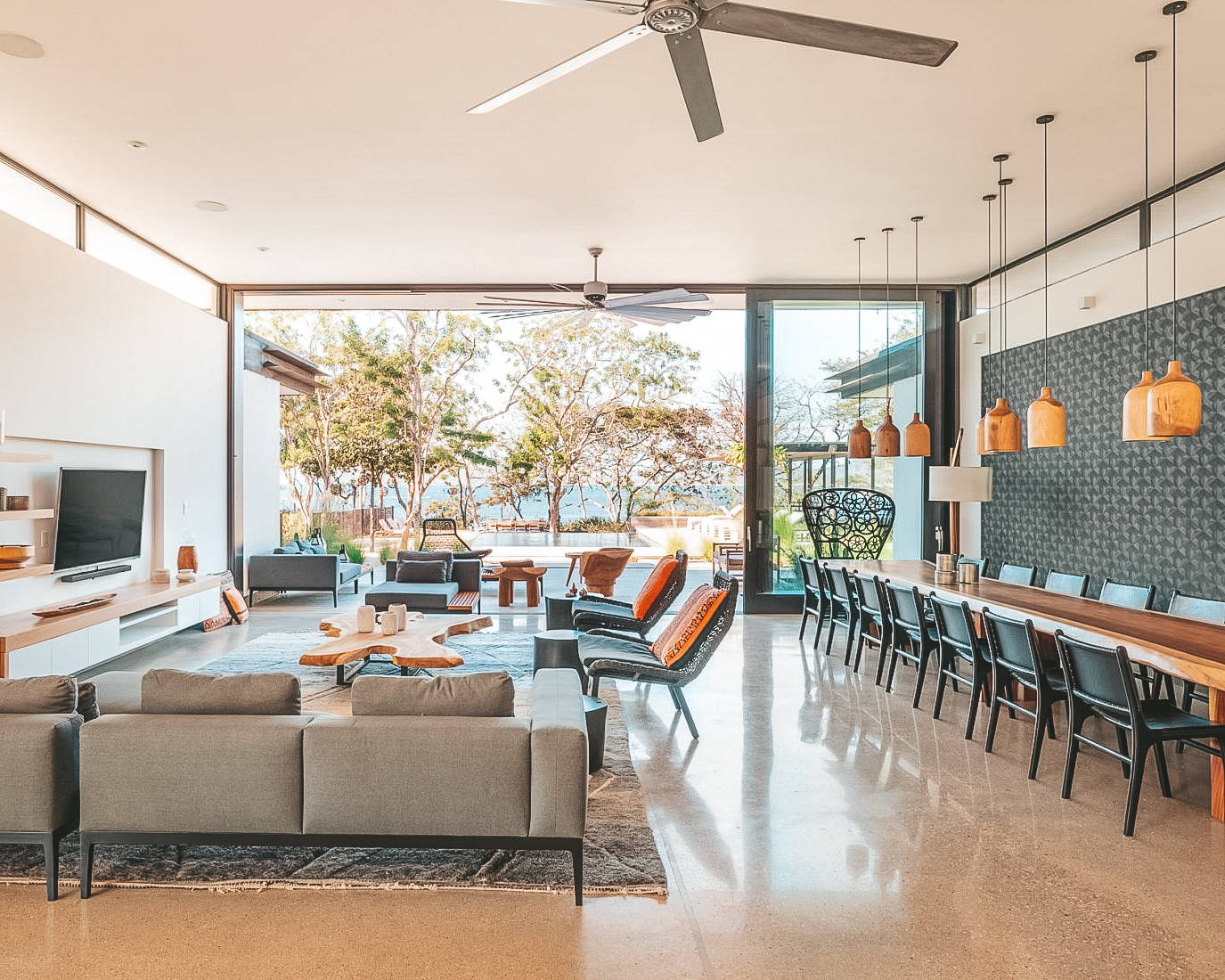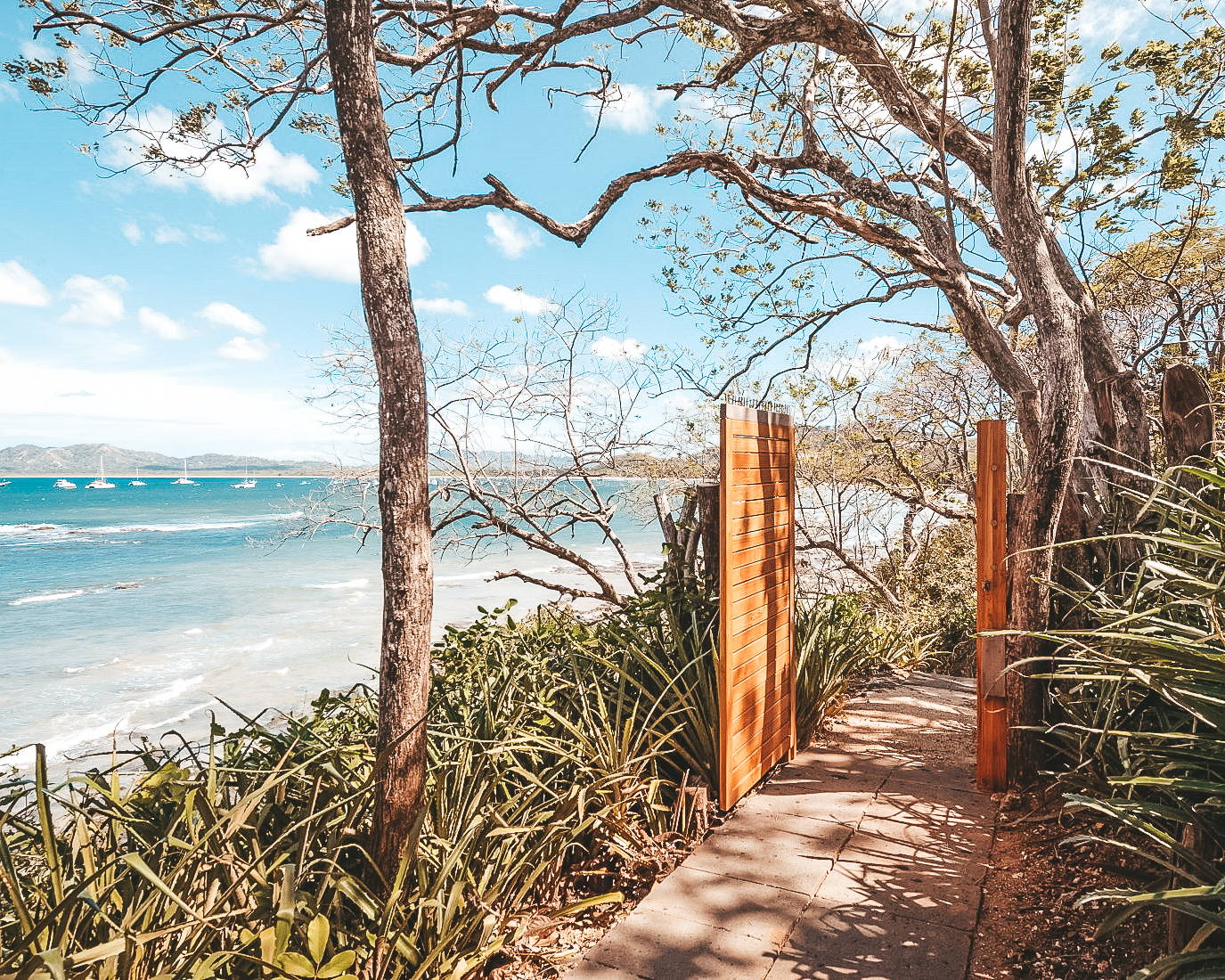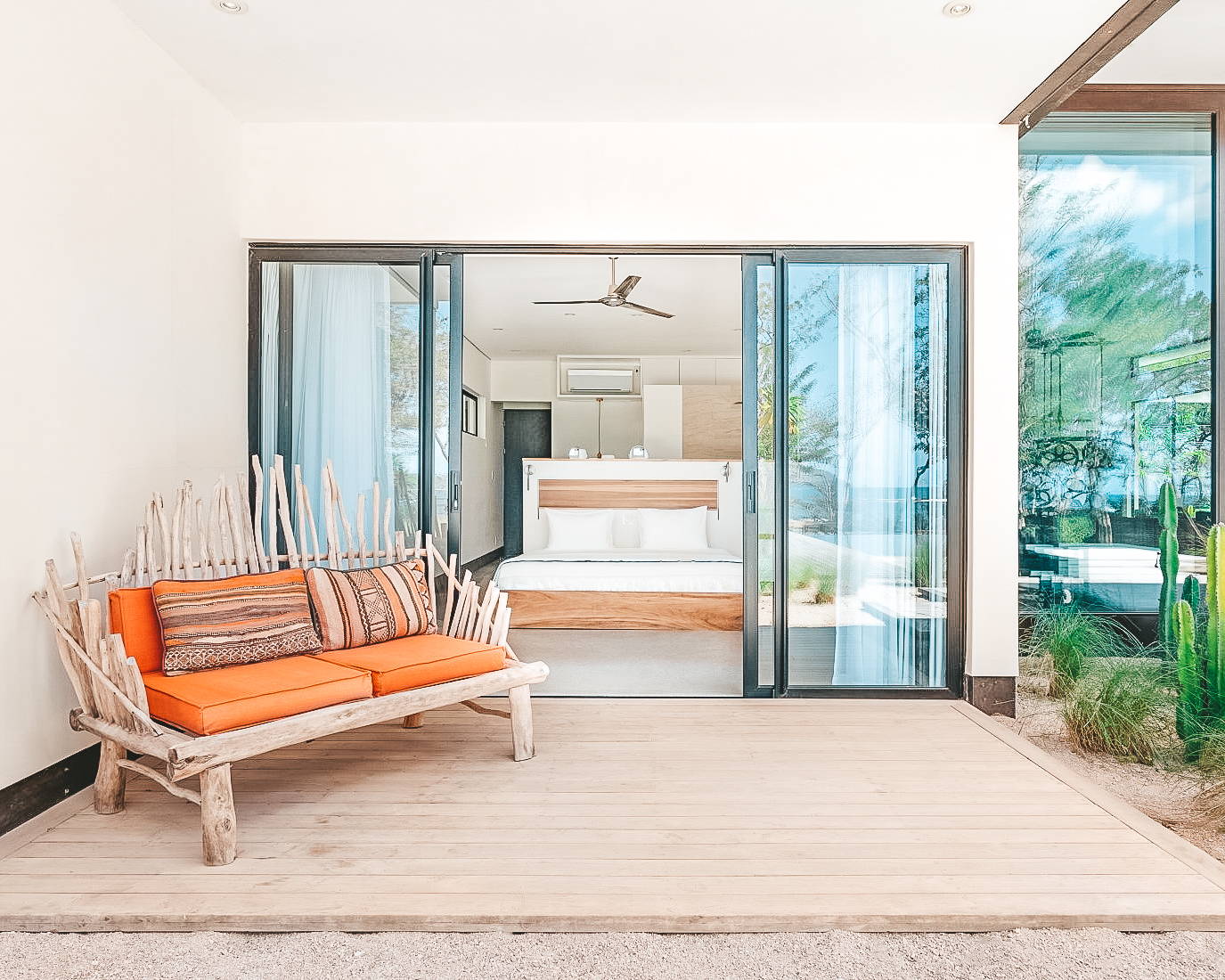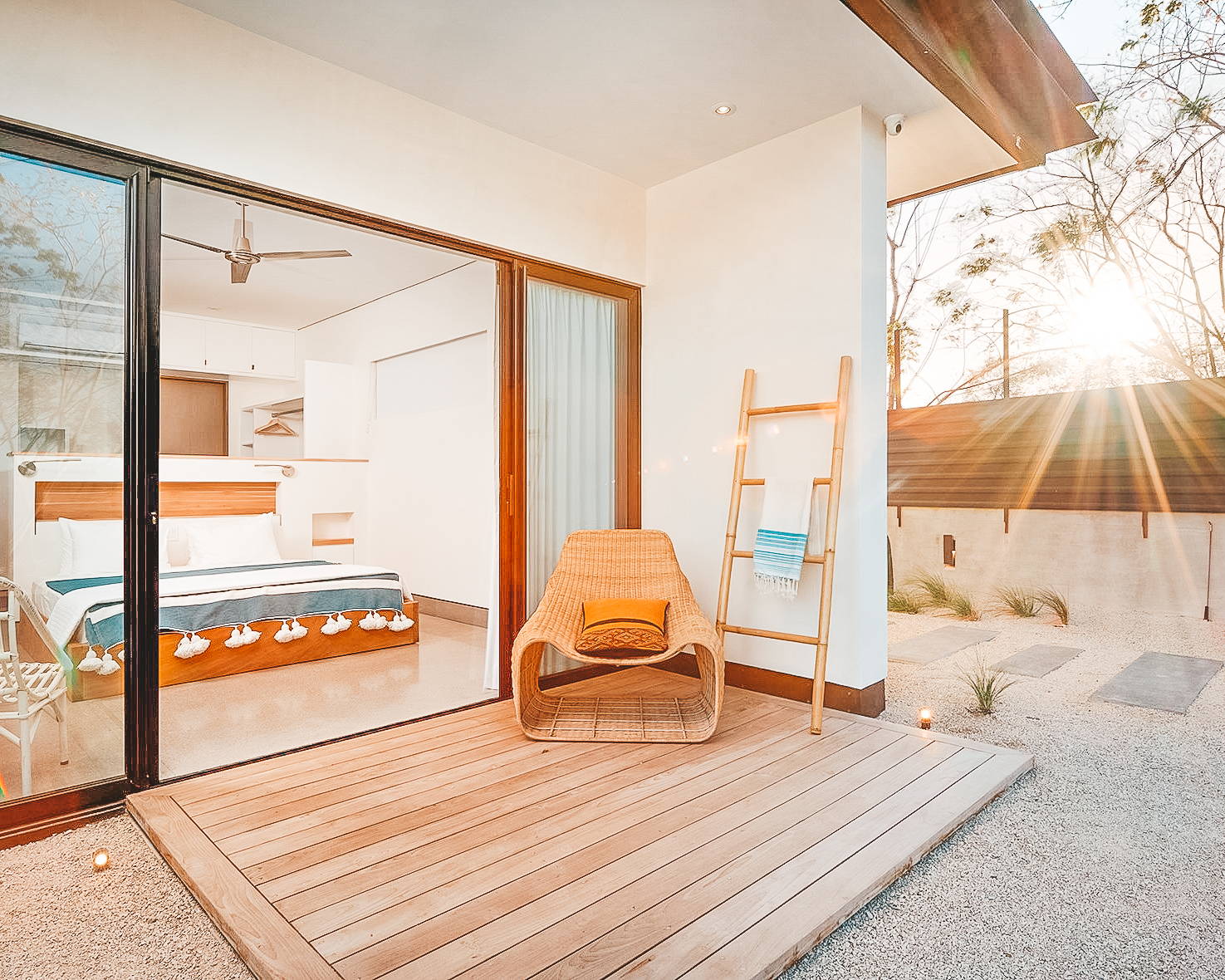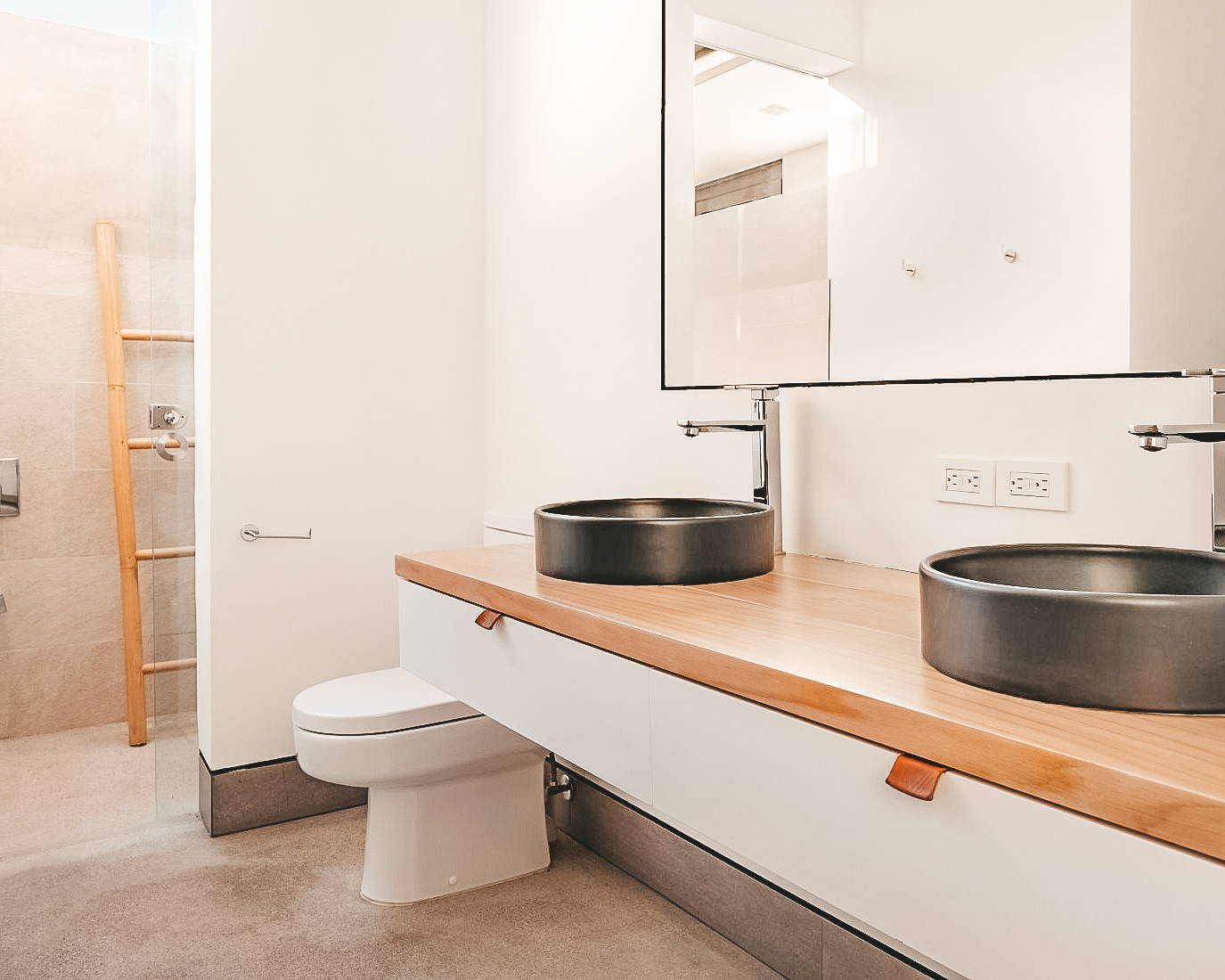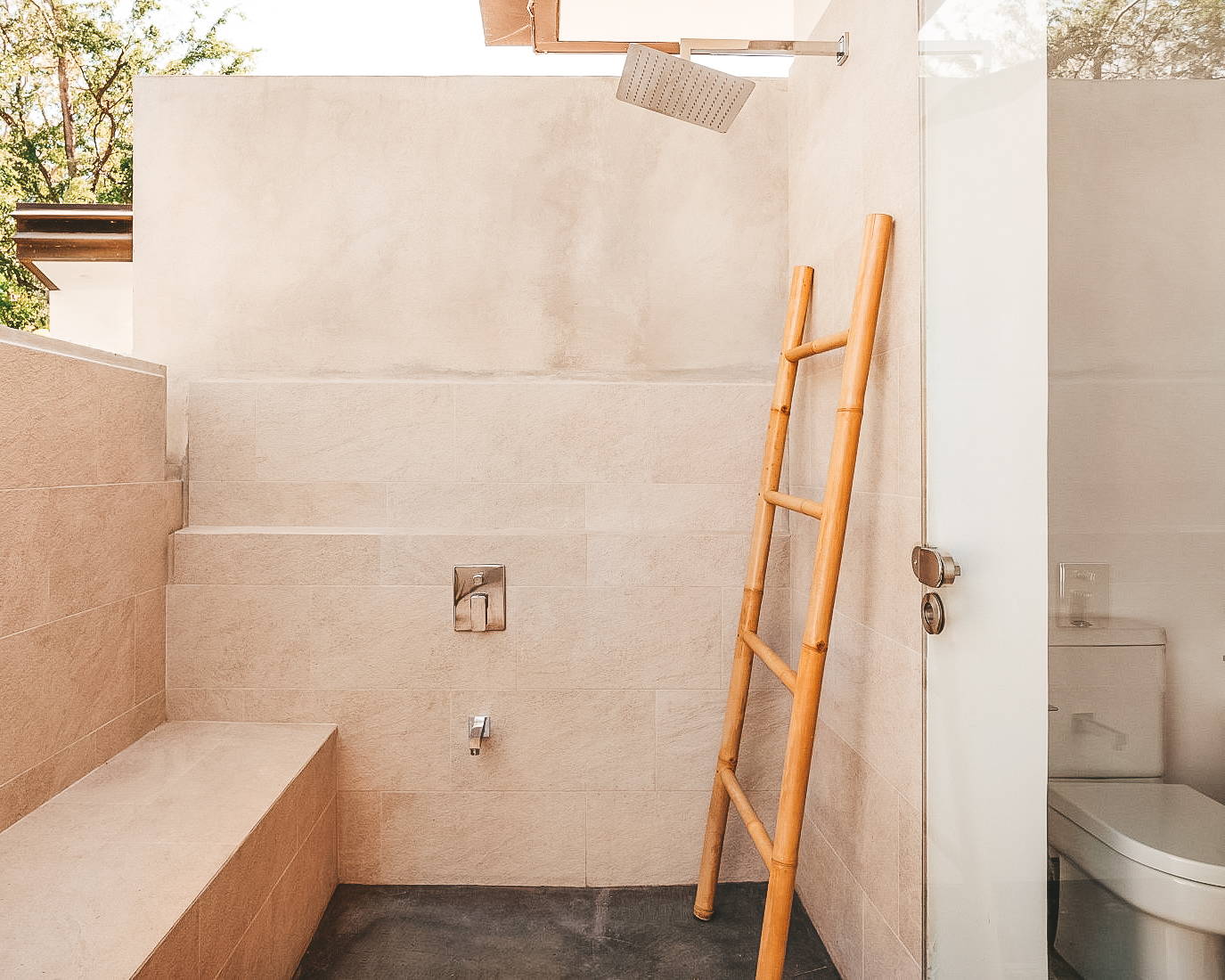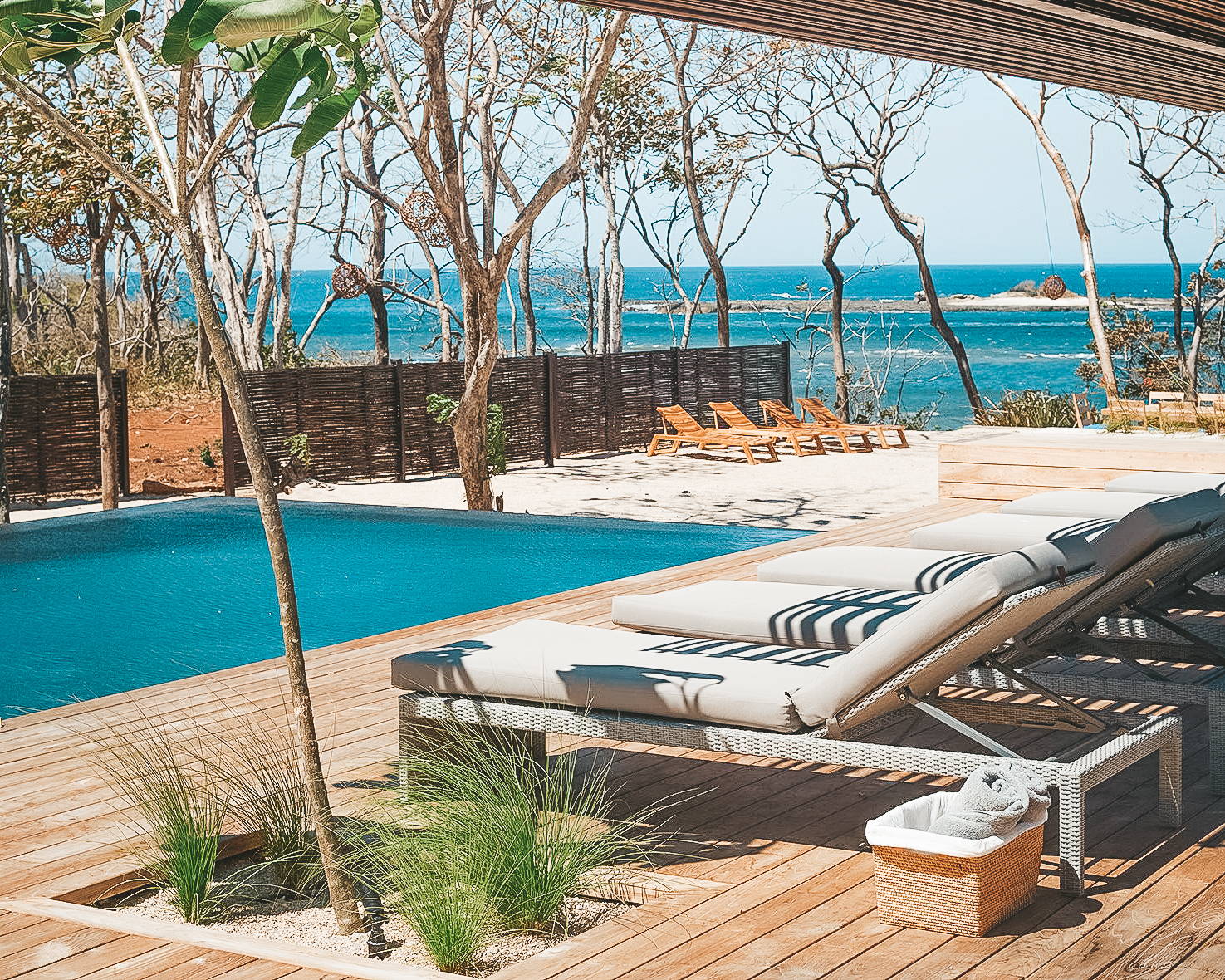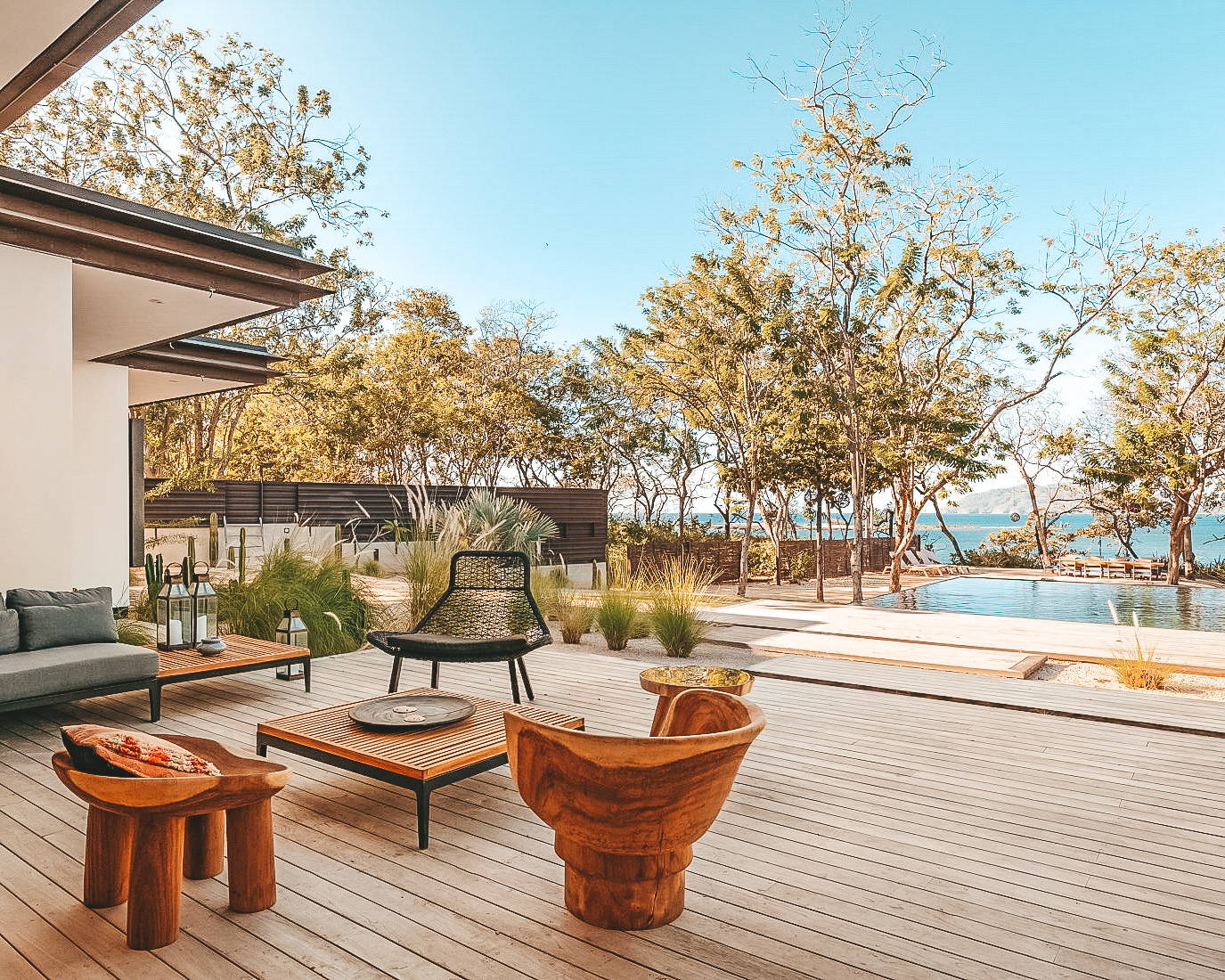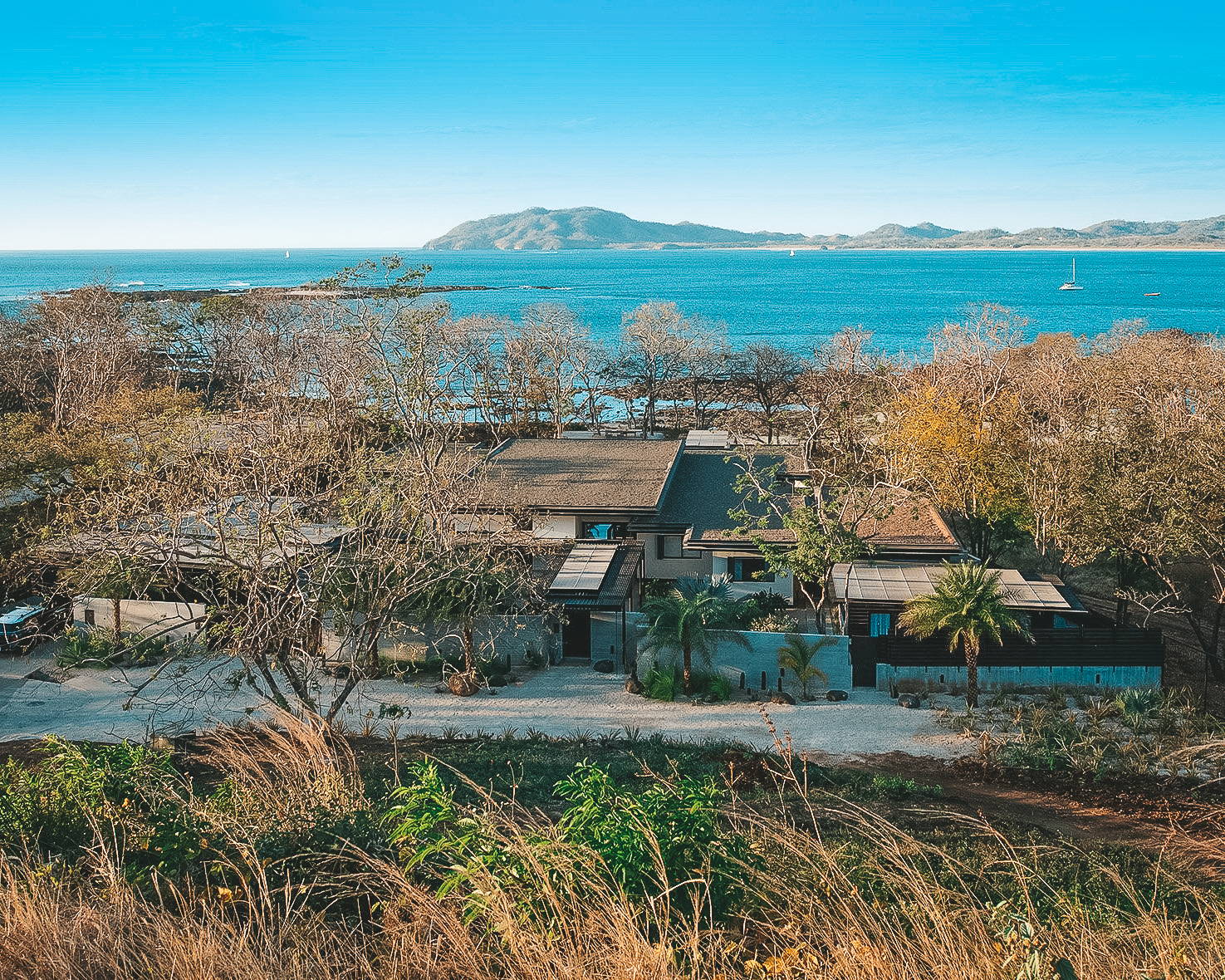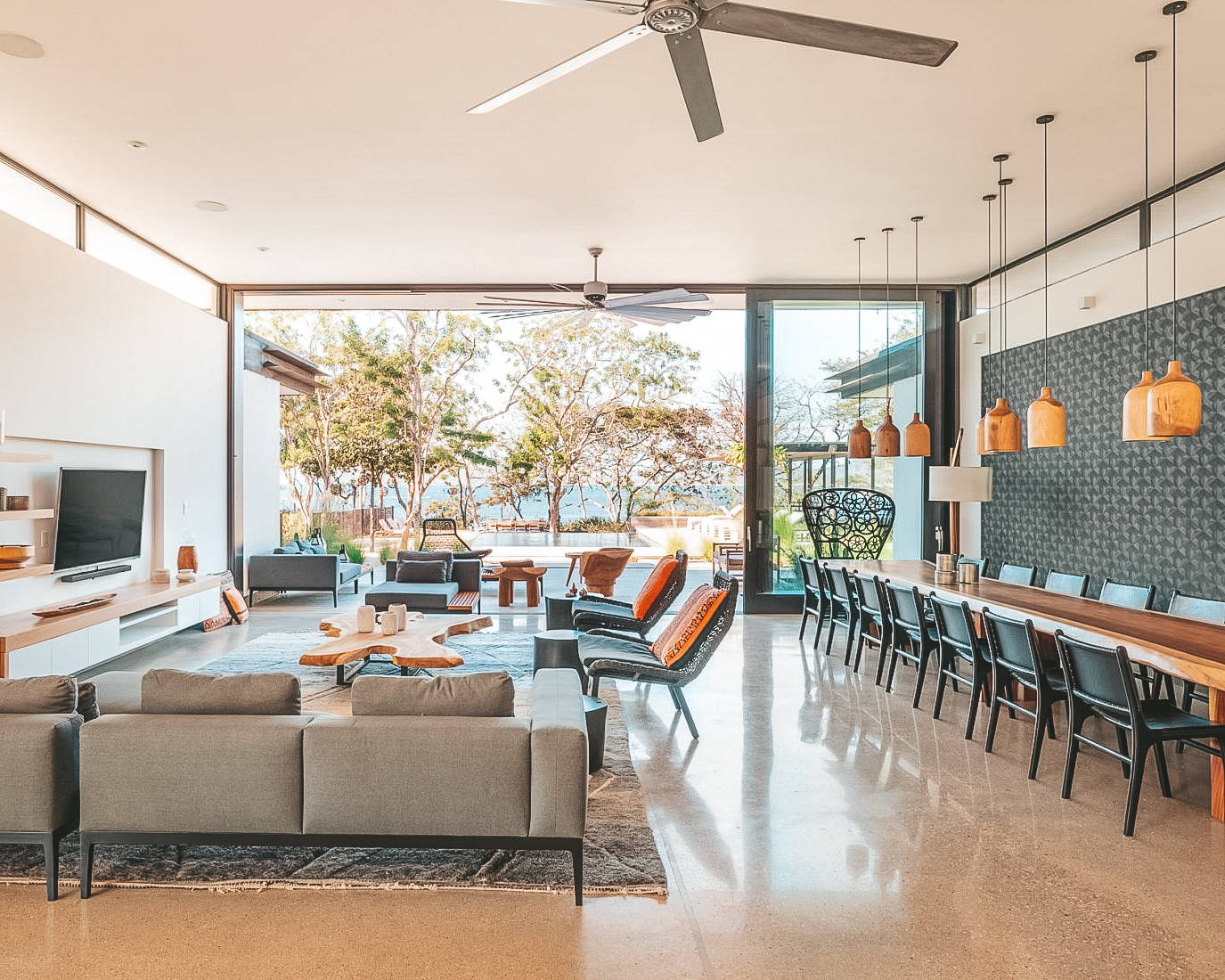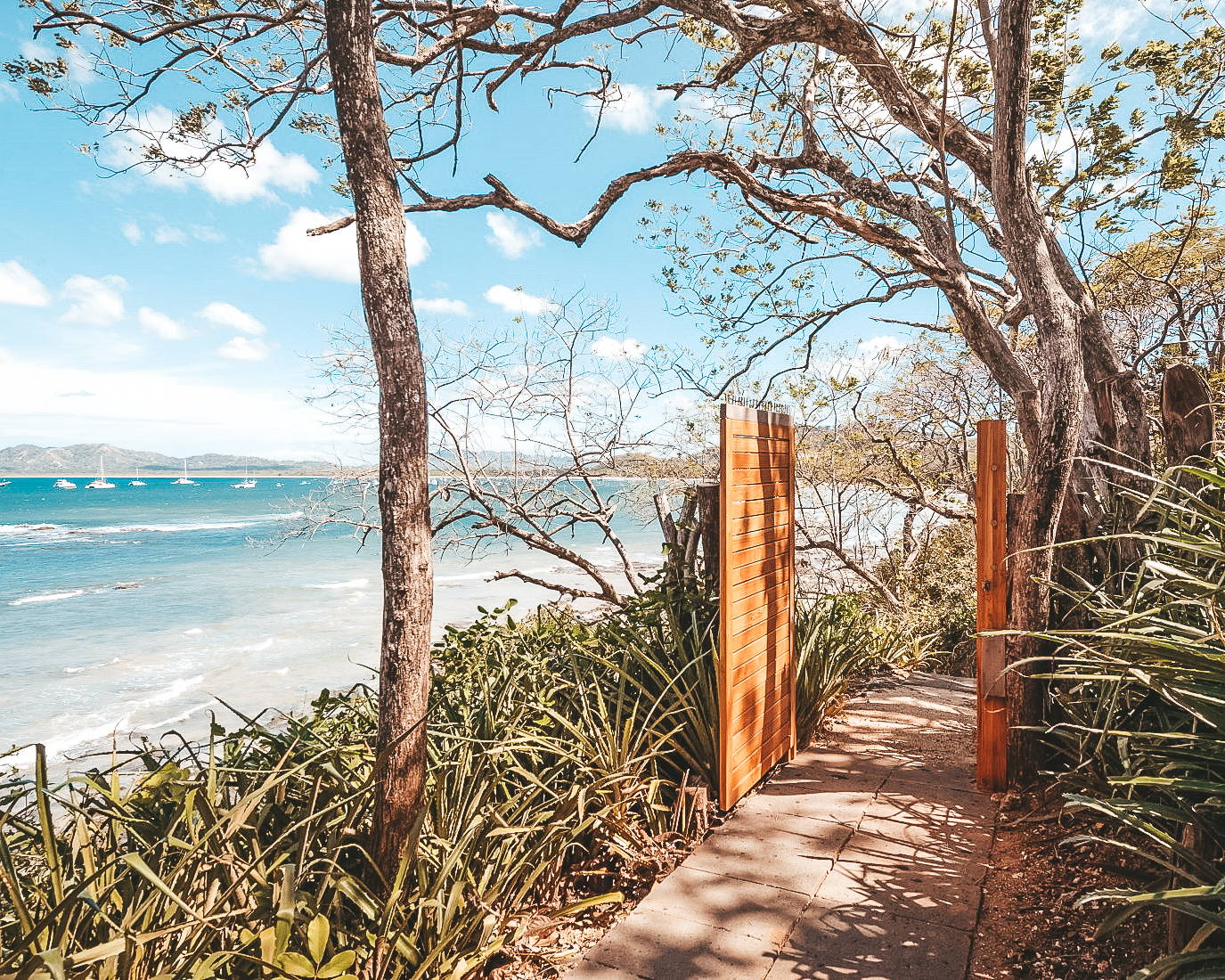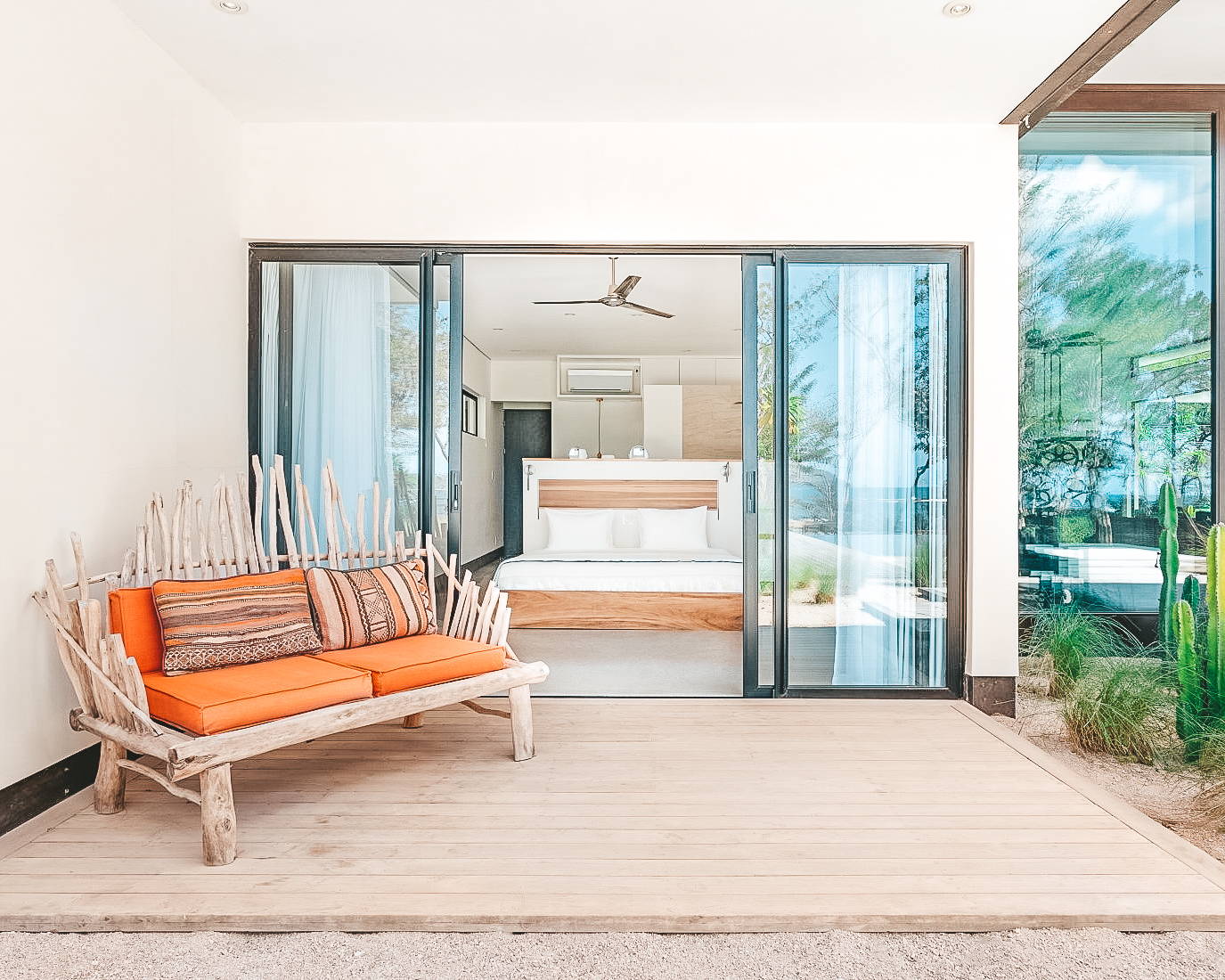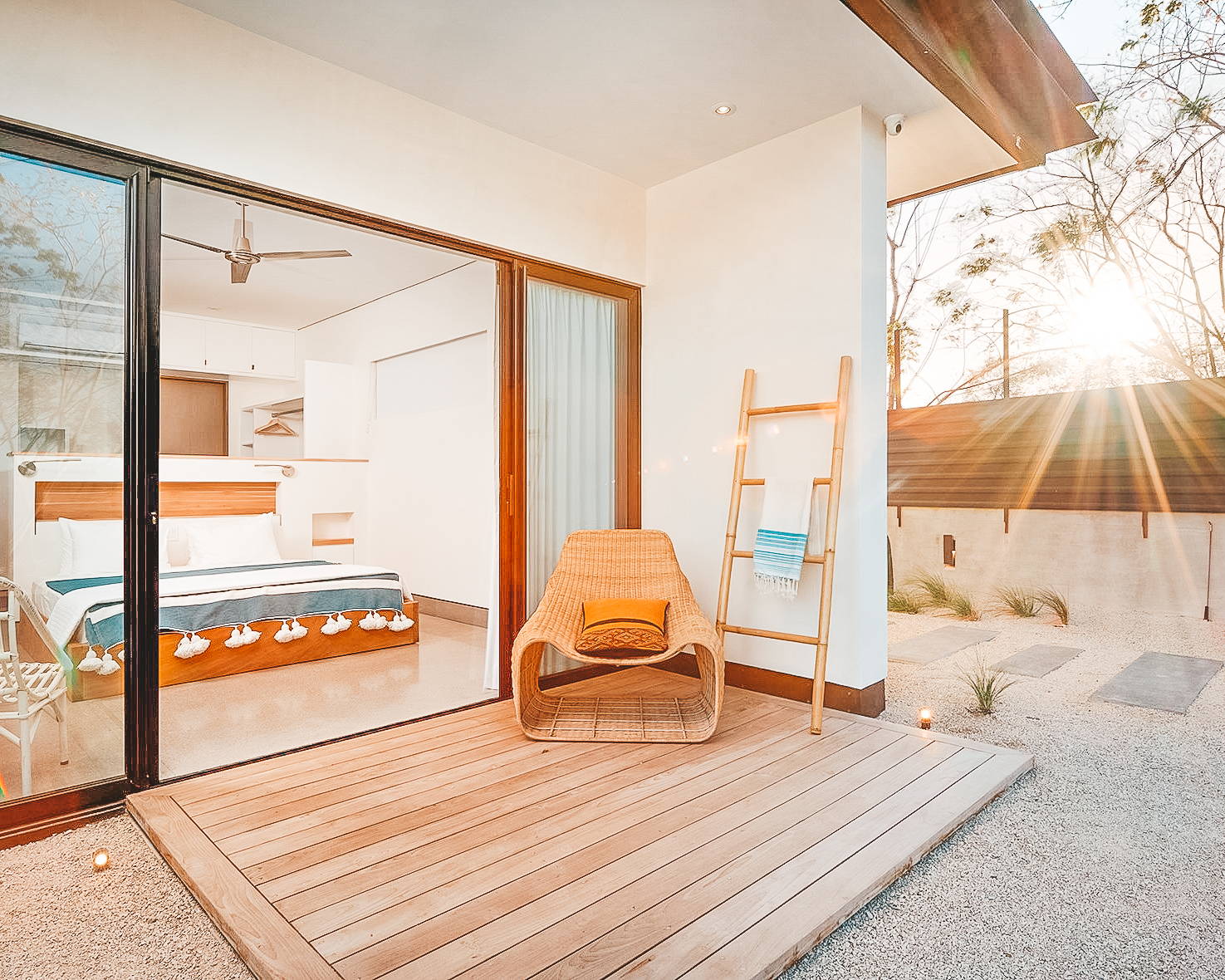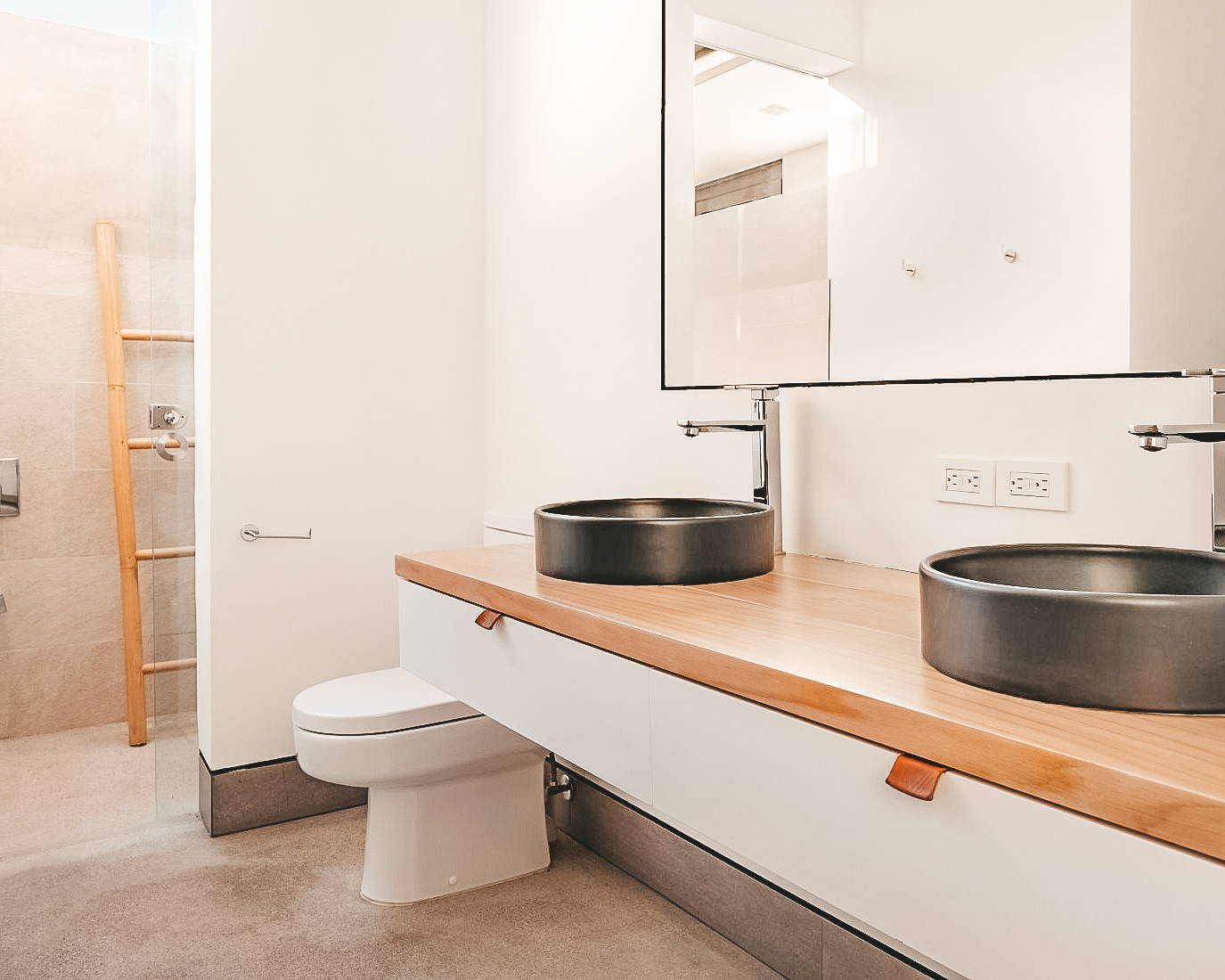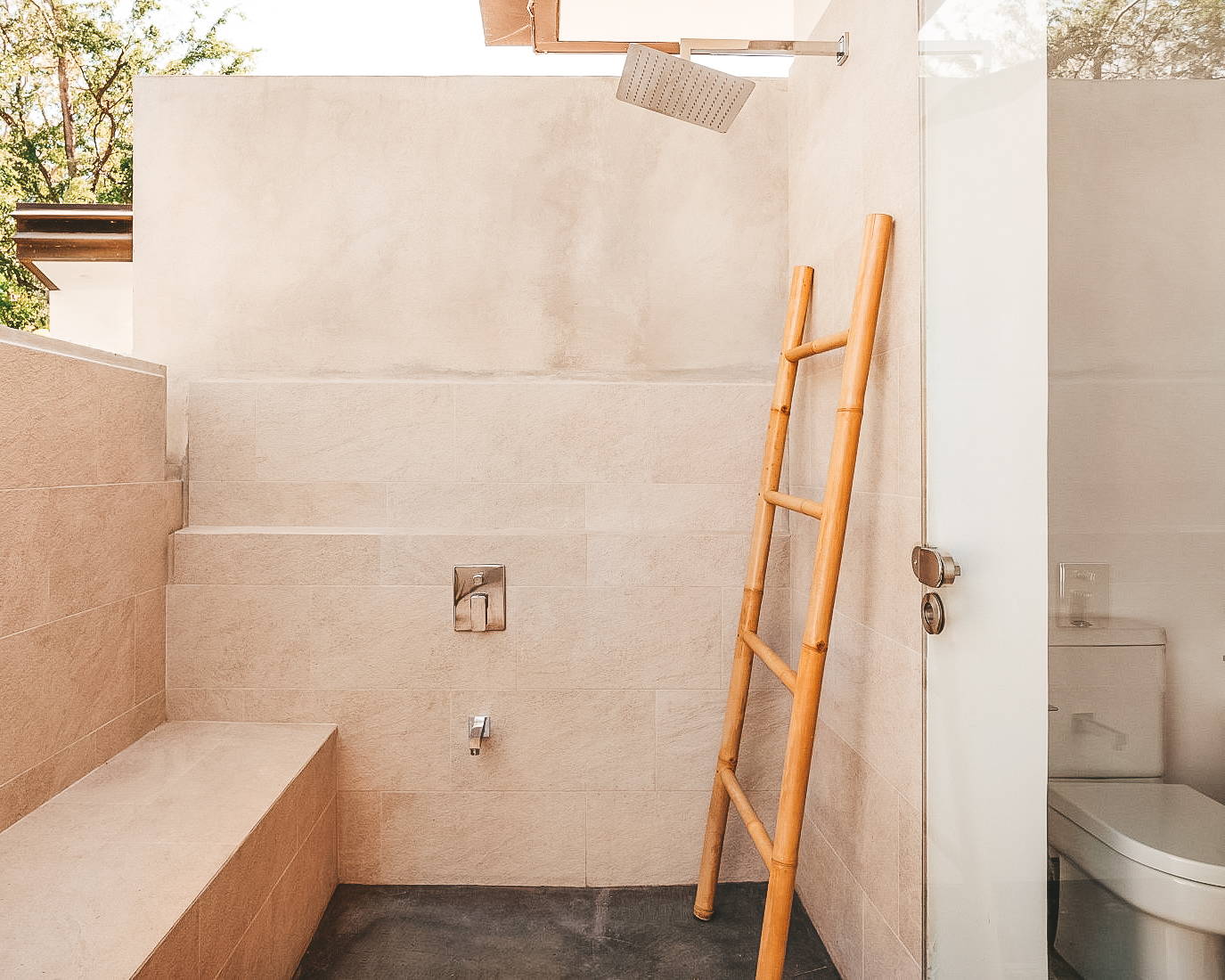 Two luxury private villas

Shared rooms or private rooms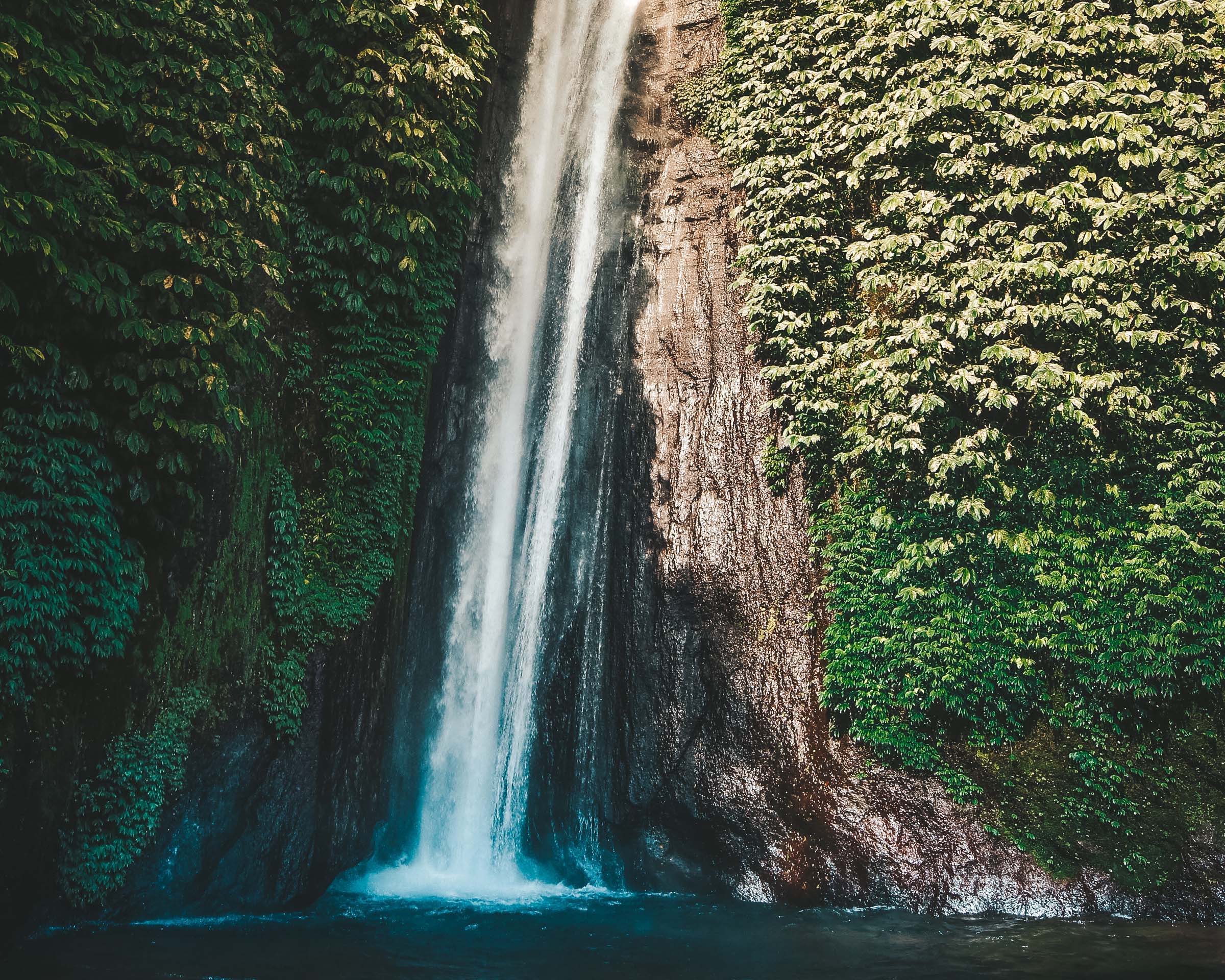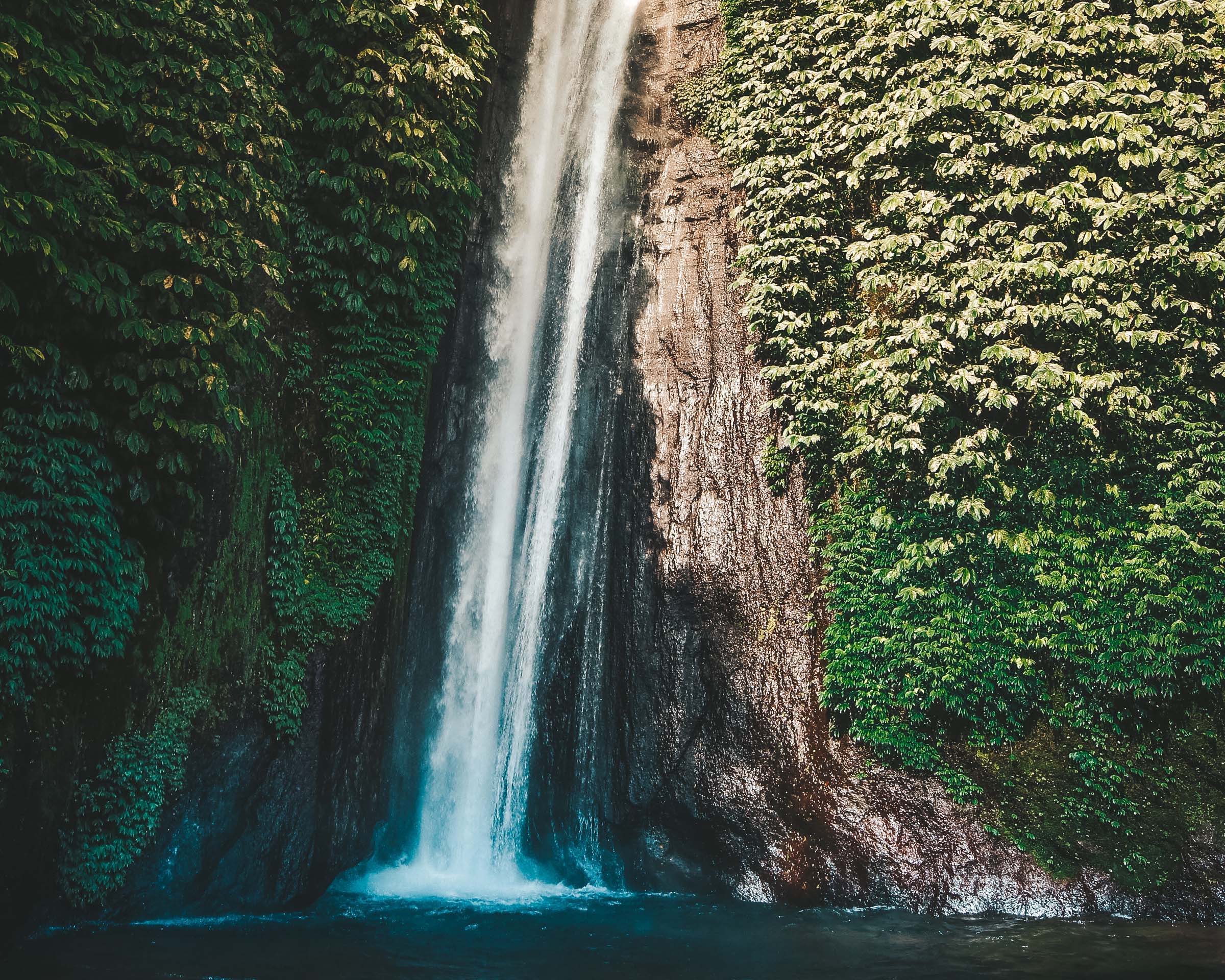 Double Occupancy
Double Room: £1,700 pp

Oceanfront Master Double: £1,800 pp

Single Occupancy
Double Room: £2,600

Oceanfront Master Double: £3,000

Shared Room: £1,600 pp
Deluxe Shared Room: £1,700 pp

FREQUENTLY ASKED QUESTIONS
Can I come on this Escape by myself?
Hell yes! Travelling alone is surely the best way to meet new people?! We promise you'll feel part of our Salt family in no time, and you'll leave with friends for life.

What is the age range of guests?

The majority of our guests are aged between 25 and 45 but we welcome everyone over 18.

Will I get any 'free' time?

Absolutely! We will always schedule down time in our daily itinerary for you to chill by the pool, head to the beach or nap in the sunshine. Remember it's your trip, and you're very welcome to head off for a day exploring by yourself. If you'd like any recommendations or suggestions, just ask one of the team.

I have special dietary requirements - will you be able to cater for this?

Yes. After booking, we liaise with all the guests and help our chefs to design a menu that has plenty of options for all.

AH-mazing! We expect you to be training hard in the workouts, so we'll make sure you have plenty of food to refuel! We're all about a wholesome, balanced approach to food so expect tables full of fresh, nutritious meals that we'll enjoy together! Our Chefs like to use fresh, local produce, and where possible, give you a taste of the local cuisine. We're very happy to cater for vegetarians and vegans and we'll aim to cater for any specific dietary requirements. Make sure we're clued up before your trip!

What level of fitness do I need to be at? Do I need to be super fit to come?

We always accommodate a variety of fitness levels, and there will be lots of down time for you to relax and recover from the workouts. We programme each workout to allow you to work to your own abilities & pace, and Trainers are always on hand to provide modifications to exercises if required. It's your choice as to whether you participate in each workout, but we'd always encourage you to get involved in as much as possible, challenge yourself for the week, and see what you're capable of! Remember, it is a fitness retreat after all.

Which airport do I fly into?

You can fly into either San Jose airport (SJO) or Liberia airport (LIR).
We would recommend flying into Liberia as it is much closer. Liberia is roughly 1 hour transfer to the villas, whilst San Jose is roughly 4 hours.

I have some injuries. Will I still be able to participate?

On every Escape, we have some guests with niggles or injuries, so we're used to accommodating for this! For most of the workouts we are able to provide alterations, progressions & regressions so that you can get the most out of our sessions. And remember, you can always join in to as much or as little as you wish.

What sort of workouts can I expect on my escape?

The coaches on your trip will programme as much variety as possible in the format, style & location of each of the workouts throughout the week. You can expect different training techniques such as functional strength movements involving sandbags and kettlebells, plyometric bodyweight movements and endurance training, boxing, HIIT circuits and our legendary finishers!

Can I pay by instalments?

Yes. To do this, first you need to confirm your place on the Escape by paying the appropriate deposit. After we've received the funds we'll be in touch to set up your instalments. As long as all payments are made by the Payment Due Date (60 days before the start date of the retreat), we allow guests to split the balance of the Escape into up to 3 payments.
"Fantastic week with top tier trainers, diverse individual and team-based work-outs along with wholesome/high-quality restaurant grade food to fuel you through the sessions (seconds encouraged). Plenty to do away from exercise (boat trips, downtime etc) and left feeling much fitter and stronger as well as surprisingly refreshed."
"Incredible week in October in Zakynthos. Would thoroughly recommend to anyone looking for a challenging but fun week of pushing workouts, recovery yoga and unbelievable food. Amazing villa with pool, tennis etc. Amy and Mike running it were brilliant."
"Salt Escapes was hands down one of the best weeks of not only my summer but my life. The workouts, people and trainers were all unreal. It was great fun from start to finish. Varied workouts, all the staff really approachable and knowledgeable in fitness. You come away feeling refreshed and with new friends for life. It's a must do if you ask me 🙌"
"I've just returned from a week at the Zakynthos retreat and cannot recommend these guys enough! The workouts were really varied so guaranteed to never get bored and be challenged. The villa was amazing, people were lovely and the food was incredible...Loved it so much already planning for next year! Thanks guys :-)"
"WHAT A TRIP. Salt Escapes is the perfect balance of high quality fitness, nutritious meals, expert instruction and pure luxury. Mike, Amy and the team were incredibly accommodating to all levels of fitness and they went out of their way to ensure the experience was the highest of quality. I can not recommend this enough. See you in 2020."
"One of the best weeks of my life! I laugh now when I think how nervous I was when booking it! The hotel in Marrakesh was stunning, Amy & Mike made me feel so welcome and the crew were all amazing (no matter how many burpees they made me do!). Every workout was super sweaty and WHAT A VIEW! The team kept us energised and I've made so many wonderful friendships. Will definitely be booking again for next year!"